Gnosis by Lesaffre unveils new website
The website is dedicated to Lynside ProteYn, examining its nutritional composition, performance and more
Gnosis by Lesaffre is raising awareness about Lynside ProteYn with the launch of a new dedicated website. The aim is to give Lynside ProteYn a worldwide platform that would enable the company to spread the word about this innovative range of alternative protein source.
This new website, found at lynside-proteyn.com, dives into the specifics of Lynside ProteYn's nutritional composition and performance as well as educating about the range's reliable and environmentally friendly manufacturing process. This more formal section is then complemented by information about how this innovative protein source fits a variety of dietary lifestyles and can be an exciting way to add protein to one's diet.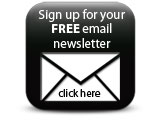 The website also offers recipe suggestions using Lynside ProteYn, and more consumer-focused information can be found by subscribing to the newsletter.
Featured Companies