Gnosis increases its production capacity with a new fermenter
Gnosis presents the new fermentation line entirely dedicated to the production of vitaMK7
Gnosis presents R-1004, the new fermentation line operating at Pisticci manufacturing plant entirely dedicated to the production of vitaMK7 since the beginning of November.
This 120m3 fermenter, intended by Gnosis to satisfy the growing number of customers of vitamin K2 as MK7, will increase the fermentative capacity of the plant to 350m3.
VitaMK7 is today one of the top ingredients provided by Gnosis, in line with the current market demand for products with a clean label and a purity profile. It is produced naturally from the patented biofermentation process of the Bacillus subtilis natto within Gnosis reliable manufacturing plant of Pisticci Operations, which is FDA and AIFA approved, with cGMP, HACCP, ISO 22000, Kosher, Halal certifications.
Gnosis works with transparency and offers the opportunity to control every step of the manufacturing process of the vitaMK7 products to its customers and partners, to enable them to understand how this pure, stable, safe, high quality vitamin K2 as MK7 can be produced and why it is also suitable for people with dietary restrictions.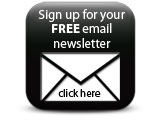 To learn more visit www.vitaMK7.com and and watch the videos published about Pisticci plant and vitaMK7 supply chain at
Featured Companies