Gnosis report unveils high stability of vitaMK7
Natural is more stable
Gnosis vitaMK7 is produced using a unique and innovative industrialisation method to deliver natural, stable, high purity (>99% pure) vitamin K2 as MK7 from fermentation to resemble the naturally occurring vitamin K2 that's present in the Japanese natto food.
The state-of-art manufacturing process allows vitaMK7 to be used in all different kind of formulations, without applying coating or microencapsulation that increase non-natural chemical substances.
The resulting product is consistent, sustainable, suitable to be formulated with various calcium salts and free from environmental contaminants.
Gnosis supports these features by sharing a new marketing tool that points out the results of the stability tests done with vitaMK7, alone and when combined with calcium salts.
VitaMK7 has 3 years of stability at room temperature.
Trial results have proven that VitaMK7 has a recovery rate of MK-7: 99% with calcium carbonate; 94% with calcium citrate.
VitaMK7 shows also excellent recovery to short-term light exposure (approx. 93%).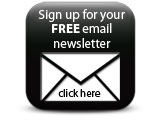 Gnosis' VitaMK7 continues to be a standard of quality in the world. In compliance with USP and TGA Requirements, vitaMK7 is free from all allergens, metals and organic solvents, allowing "Free From" claims.
Featured Companies