Gnosis, the One-Carbon Metabolism dedicated company, supports the International Conference ICHOCM 2017
New highlights on folate MTHFR polymorphism from ICHOCM 2017
The conference was held in the Lake Auditorium in the centre of the University Park
Interesting scientific data has been presented at the 11th International Conference on Homocysteine and One-Carbon Metabolism, held in Aarhus, Denmark last week. As a part of its business plan, Gnosis is proud to have been official sponsor of the event.
During the four day convention, many international experts gave lectures about the One-Carbon Metabolism (often referred as methylation cycle) and its link with Folate, SAMe and Glutathione, to share the latest scientific knowledge.
The scientific programme consisted of talks and research by scientists in the field from all around the world, providing conferences that are "Taking science to the next level – challenging paradigms and conventions".
The four day convention paid particular attention to:
The role of methyltetrahydrofolate reductase polymorphism (MTHFR) and its incidence in health and disease, including cardiovascular disease, neurodegenerative disease (Alzheimer's disease and dementia, Parkinson's disease), birth defects, and comorbidities associated with obesity;
challenges to evaluating evidence of risks from high intakes of folic acid by supplementation.
Gnosis is a pioneer in the development of vital components involved in methylation cycle and One-Carbon Metabolism network. This conference provides a great opportunity for the company to update the scientific community about new aspects and role of Quatrefolic®, the biologically active form of folate, that supports the cycle independently of genetic variation of MTHFR enzyme, and free from risk of accumulation typical of folic acid administration.
MTHFR enzyme catalyzes the irreversible conversion of 5,10-methylenetetrahydrofolate to the active form of folate, the 5-methyltetrahydrofolate (5-MTHF) and is considered the key in the One-Carbon Metabolism pathway. Deficiencies in production or function due to polymorphism are implicated with elevated homocysteine concentrations and consequently in chronic disease states.
MTHFR deficiency increases the risk of stroke, reports the work presented by Dr. Nafisa M. Jadavji et al. Stroke is a leading cause of disability and death world-wide. She has investigated the mechanism through which the MTHFR polymorphism may have a role using in vitro and in vivo tools. Study results point out that individuals with the homozygous polymorphism of MTHFR (TT genotype) have elevated homocysteine concentrations and that MTHFR deficiency increases vulnerability to stroke and leads to more severe impairment after stroke through increased apoptosis and oxidative stress.
Regarding folic acid, scientific research is particularly interested in the potential for adverse effects of high intakes of folic acid. Results presented by Dr Emily C McGowan et al. on the hypothesis show that an increased food allergy prevalence observed in recent years may involve changes in our nutrition, including increased exposure to folic acid through fortification and supplement use.
Moreover new highlights have been presented about the connection between One-Carbon's perturbations and the deficiency of specific nutrients vital for life such as S-adenosylmethionine/SAMe, and glutathione, both present in Gnosis' pipeline like Adonat® and Emothion™.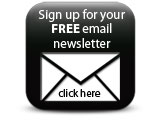 Find out more at: www.quatrefolic.com; http://conferences.au.dk/hcy-onecarb2017/; marketing@gnosis-bio.com
Featured Companies