Gnosis unveils video - 'Innovation in Vitamins: Vitamin K2 and Folate ultimate updates'
The event showed VitaMK7 and Quatrefolic as the protagonists of an interesting seminar depicting the excellent features of Gnosis natural products derived from patented bio-fermentation processes
Gnosis has unveiled a video which shows the company's special event 'Innovation in Vitamins: Vitamin K2 and Folate ultimate updates', which took place in January this year. The event showed VitaMK7 and Quatrefolic as the protagonists of an interesting seminar depicting the excellent features of Gnosis natural products derived from patented bio-fermentation processes.
Many key players of the Vietnamese food and nutrition industry witnessed the speech given by Professor Luca Tiano, a specialist in Vitamin K2 as Menaquinone-7, which focused on the benefits of a high quality MK7, such as VitaMK7, as a valid food supplement for the prevention of osteoporosis and cardiovascular disease.
VitaMK7 is an advanced form of K2; totally natural, all-trans, allergen-free, 100% Non-GMO, suitable for vegetarians and vegans, produced exclusively by Gnosis within its cGMP manufacturing plant and using the most innovative technologies of purification that ensure a total absence of solvents and chemicals. In addition, Quatrefolic - the reduced folate recently authorised in China – has been highlighted for its advantages.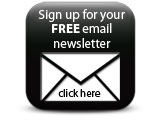 With its safety and long lasting stability, better absorption and superior bioavailability, characteristics that distinguish it from common folic acid, Quatrefolic is unique for the elderly, pregnant women, people with need to improve mood and/or CNS health, and people with genetic polymorphisms.
Featured Companies