Gnosis' vitaMK7 earns novel food approval in Brazil from ANVISA
Ingredients | Bones and Joints | Research | Regulatory
This regulatory approval follows the inclusion of naturally derived vitamin K2 as menaquinone-7 by the USP in the official Dietary Supplements Compendium
Gnosis is delighted to announce that on 22 February 2016, the Brazilian National Health Surveillance Agency, ANVISA, approved the use of vitaMK7, the natural vitamin K2 as MK7, as a Novel Food Ingredient to be used in finished products in Brazil.
Vitamin K2 has been added to the Official Diary of the Union (Diário Oficial da União Brazil's, DOU, equivalent to the US Federal Register) and allows the commercialisation of both vitaMK7 powder and oil grades.
Brazil is the only country in Latin America to have a well-defined legislation for functional and health claims for either nutrient or non-nutrient components. ANVISA has positively approved vitaMK7 after assessing its safety criteria according to current ANVISA regulations.
VitaMK7 is the active isomer of natural vitamin K2 with the highest bioavailability and longest half-life in the blood, exclusively manufactured by Gnosis using a fermentation process of Bacillus subtilis spp natto [US Patent No. 7,718,407].
Today in Japan, Bacillus subtilis spp natto is considered to be the sole bacterium needed to produce good natto, the traditional Japanese fermented soybean food, which is produced and consumed as a dietary supplement source of vitamin K2.
The novel food approval of ANVISA recognises the value of vitaMK7 and its naturally derived production process that does not use any chemicals or solvents, and is free from additives and preservatives. VitaMK7 contains >99% of all-trans menaquinone-7 and is >99% pure (by HPLC). The manufacturing process also ensures that the product is allergen-free and soy-free.
This regulatory approval follows the inclusion of naturally derived vitamin K2 as menaquinone-7 by the USP in the official Dietary Supplements Compendium, effective from August 2015, in which Gnosis played a key role in proposing the most detailed and accurate specification and in supplying USP with the vitamin K2 reference standard, and in which high quality standards for an optimal vitamin K2 ingredient have been identified. The Australian Health Authority TGA (Therapeutic Goods Administration) has also recently recognised the USP Menaquinone-7 monograph for the Australian market.
The ANVISA approval opens the Brazilian market and strengthens Gnosis' international position as producer of the naturally occurring forms of vitamin K2 as menaquinone-7. Gnosis is investing many resources to document the benefits of vitaMK7 as a food ingredient for a healthier lifestyle and prove the superiority of vitaMK7 in directing calcium to the right places in the body.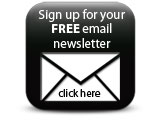 Vitamin K2 as MK7 has been shown to help normalise the efficiency of calcium metabolism, support the calcification of bone tissue while preventing pathological calcification of the vascular and organ systems, especially through the carboxylation of calcium-binding proteins.
Featured Companies