GoldenGate Nutritionals launches new website
Offering visitors a rich Insight into the company's quality and economic advantages to direct supply chain ingredient sourcing, blending, testing, encapsulation and bottling manufacturing capabilities and ready-for-retail products
GoldenGate Nutritionals, which provides premium one-stop-shop encapsulation and bottling services, is proud to announce the launch of its new website: www.GoldenGateNutritionals.com. Aside from a responsive design, the site communicates key messages and value propositions.
GoldenGate Nutritionals Inc. is a subsidiary of ENI (Ethical Naturals, Inc.), and their direct supply-chain sources for premium botanical extracts offer great economies, often leading to significant savings in finished product costs, as well as the highest levels of identity and potency testing. As a vertically integrated supplier, R&D lab, and production facility, GoldenGate Nutritionals also solves customers' most pressing product development challenges by offering integrated cost advantages: superb encapsulation and bottling capabilities; premium, in-house laboratory testing and stability programs; and excellent on-time delivery records.
'Our company has experienced a lot of success and growth by answering the needs of our clients with full-scope sourcing, testing and manufacturing capabilities,' said Leo Liu, president, GoldenGate Nutritionals. 'It is time to share our product offerings and help others meet their goals. Our commitment is to help our clients satisfy the ever-increasing regulatory and consumer affairs requirements; guarantee product safety from Field to Finished Product; manufacture and test your finished products to 21 CFR Part 111 certified by NSF; and offer unbeatable economies in raw material supply. We also offer an extensive line of 'off the shelf,' ready-for-retail products to extend our clients' product lines on a risk-free basis, without the need for large introductory product runs. We see this as a unique opportunity for many medium and smaller companies in the industry.'
GoldenGate Nutritionals was founded in 2012, as a subsidiary of ENI (Ethical Naturals Inc.), to provide premium ingredient sourcing, trusted testing, and encapsulation and bottling manufacturing services. The company is able to maximize product development efficiencies and economies for the supplement industry. GoldenGate Nutritionals is an NSF/GMP-certified company under 21 CFR Part 111.
GoldenGate Nutritionals' quality guarantee is made possible by ProfileProven. The programme guarantees product potency, safety, and integrity from Field to Finished Product. As part of their sourcing solution, GGN offers access to some of the highest quality specialty ingredients in the industry.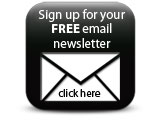 Whether customers are looking to encapsulate their own materials or those sourced through the company, GGN offers a full spectrum of encapsulation services, with a specialization in veggie capsules. GGN provides full line bottling of products and a range of premium, off-the-shelf products in veggie caps as an easy way to extend product lines. For more information on the company, its products and services, please visit www.GoldenGateNutritionals.com.
Companies