Got collagen? Got gelatin? Get GELITA!
Once more: the official collagen protein sponsor of SupplySide West
Ignite your senses and immerse yourself in the world of collagen and gelatin. Explore GELITA's fascinating and innovative portfolio at SupplySide West (booth MM151).
FEEL the unique textures – the smooth, creamy, and rich mouthfeel that GELITA Gelatine creates.
HEAR how GELITA's scientifically substantiated Bioactive Collagen Peptides enhance health and nutrition products while offering ease of formulation.
And, if you're looking for gelatin delivery systems, GELITA is a pioneer in developing customised gelatins. Here, GELITA offers solutions for hard and soft capsules from enteric release profiles to rapidly releasing systems – and everything in between.
SEE a wide variety of global market products that contain GELITA's high quality collagen proteins. And, when it comes to capsules and gummies, gelatin, unlike other hydrocolloids, provides brilliant clarity – stop by and see the difference!
SMELL and TASTE the high degree of purity. Our Bioactive Collagen Peptides and gelatins are vitually odourless and neutral tasting – and to prove it, we will be offering samples of exciting product prototypes! As pure and non-allergenic proteins, GELITA's ingredients support modern market trends and consumer demands for protein enrichment and clean labelling.
Booth Party, Wednesday 27 September 27 from 16:00-17:30.
Join us at booth MM151 for a one-of-a-kind networking opportunity with GELITA. Before you leave, be sure to ask for the exclusive GELITA cocktail!
Lunch brief: got collagen? Join a booming market
Register for GELITA's Lunch Brief – Thursday 28 September from noon to 13:00.
Thinking about including collagen supplements in your portfolio – or about enhancing your collagen portfolio? Research shows that optimised Bioactive Collagen Peptides maximise the stimulatory effects on specific cells in the body, and the level of stimulation is different for varying collagen peptide compositions.
Supporting healthy ageing and active nutrition lifestyles, GELITA's diverse portfolio of Bioactive Collage Peptides targets specific parts of the musculoskeletal system.
Optimal body composition: To retain an optimal body composition and to support an active lifestyle, GELITA has developed BODYBALANCE. These highly specialised collagen peptides have been shown to decrease fat mass, increase lean body mass, and to provide more muscle strength in combination with resistance training.
Joint cartilage regeneration: Developed by GELITA, FORTIGEL is an innovative ingredient for the regeneration of joint cartilage. Collagenous protein makes up nearly 70% of cartilage mass.
The optimised specific collagen peptides of FORTIGEL have been proven to activate the growth of new cartilage by stimulating cells helping to ease joint discomfort and make the joints smooth and mobile.
Beauty from within: GELITA's innovative VERISOL ingredient comprises collagen peptides that have been specifically developed and scientifically researched to provide the highest possible efficacy in wrinkle reduction, improved skin elasticity, and even in cellulite reduction.
GELITA Gelatin and Collagen Peptides are integral components of countless nutritional supplements, functional foods and more!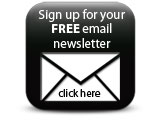 Got Collagen? Got Gelatin? Get them both with GELITA at booth MM151.
Companies