Gustus Vitae launches probiotic infused salt
The industry first contains sea salt from the Pacific and an allergen-free, 15 billion CFU probiotic
Gustus Vitae has released Probiotic Ocean Salt. The product is what it says on the tin, salt infused with a probiotic. The US company has a history of innovations in the seasoning, salt, and sugar categories, and they state that this is the first product of its kind in the industry.
Similar products have existed, but for establishing bacterial colonies in aquariums, not for consumption by people.
Commenting on the innovation, Frankie Scanlon, founder of Gustus Vitae, said: "We're always looking for new ways to bring iconic flavours we know and love to the table, in ways that are healthy and better-for-you."
"Probiotics often come bundled in things like fermented veggies or yoghurt – we wanted to create a way for people to easily and seamlessly integrate probiotics into their daily life, augmenting rather than defining what they're already planning on eating," Scanlon continued.
The salt is made via a proprietary process, combining sea salt from the Pacific Ocean with an allergen-free, 15 billion CFU probiotic. The result is a salt that looks and tastes like sea salt, but with the proven benefits of:
Supporting the immune system
Supporting digestive health
Supporting protein utilisation
According to Gustus Vitae, Probiotic Ocean Salt has no taste difference, so can be used and enjoyed just as salt usually is, but with functional benefits usually reserved for specific foods like yoghurt.
In terms of storage, magnetic bases allow the tins to stick to most metal surfaces, from fridges to ovens to BBQ's, to make the spices and salts easily reachable.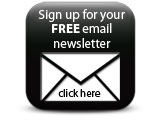 A tin of the salt is priced at US$10 for 3.4 ounces on the company's website.
Companies