Gut health and the inner defence system
Given the challenges faced during the COVID-19 pandemic, topics such as immunity and staying fit and healthy have all been brought even further to the front of consumers' minds
Although protective clothing and medication are key in acute circumstances, for day-to-day immune health boosting, it is vital that our inner defence system is as strong as possible. Here, Anke Sentko, Vice President Regulatory Affairs and Nutrition Communication at BENEO, comments on the role that digestive health — including the microbiome — plays in supporting and strengthening our inner defence system.
The inner defence system comprises the immune system, a good functioning gut barrier and a balanced microbiota. All of these are linked together and situated in the intestine. The entire combination needs to be looked after to promote health — a fact that needs to be kept in mind beyond the challenging times faced during the ongoing COVID-19 pandemic.
As the gut is home to trillions of microbes, a major part of the immune system is situated in the intestine. These gut microbes play an important role in regulating the immune system and imbalances in the gut microbiota have been linked to poor immunity and disease.1 Therefore, it makes sense that good health and inner protection starts with promoting the beneficial gut microbiota.
The inner defence system can be supported by selective nutrients and by beneficial gut micro-organisms (Bifidobacteria are known for this) in all phases of life: from pregnancy and infancy through to old age. In infants, the microbiota is dominated by Bifidobacteria if infants are breast fed.
This is because prebiotics are naturally occurring in human milk and stimulate their growth, positively influencing the development of a more mature gut and immune system.
Chicory root fibres such as BENEO's inulin and oligofructose are clinically proven prebiotics, internationally accepted by the scientific experts in the field and based on more than 20 years of research.1
In more than 40 intervention studies in adults covering an intake range of 5–40 g/day, a significant increase in Bifidobacteria was demonstrated. One teaspoon (5 g) of chicory root fibre per day, taken as such or included in consumer products such as cookies, bars or yoghurt provides enough to support Bifidobacteria and their growth selectively and to help promote a balanced microbiota.
Anke Sentko
Growing evidence in support of prebiotics
Improved inner resistance was demonstrated in a large study, with more than 200 3–6 year olds in a randomised control trial in Hungary. With an intake of 6 g of chicory root fibre per day for 24 weeks during the winter season, the number of febrile infections diagnosed by a doctor decreased significantly.
The amount of Bifidobacteria increased significantly.2 Researchers also looked at those cases when antibiotic treatment was needed (antibiotics are known to damage the gut microbiota as a side-effect). Interestingly, prebiotic supplementation reduced antibiotic-induced disturbances and the Bifidobacteria count remained high.3
Lewis et al. also conducted a high-quality human intervention study with 142 elderly patients hospitalised with Clostridium difficile-induced diarrhoea.4 The patients received 12 g/day of oligofructose or 12 g/day of sucrose as a placebo for 30 days.
Relapses of diarrhoea were significantly more common in the placebo group than in the oligofructose group, which resulted in notably longer hospitalisation for the placebo group patients. In other studies, aspects of immune response were looked at in vaccination trials and some improvements were demonstrated.5
Rising consumer interest in health
From a consumer perspective, topics such as immune health and staying fit and healthy are of key importance at present; therefore, broader issues such as gut health, weight and blood sugar management are also of increased interest to them.
Consumers have learned from the COVID-19 crisis that the progression of the infection has been more severe in obese people, those with constantly high blood sugar levels and some other diseases.6
As a science-driven provider of functional ingredients that promotes health and well-being, we are glad to see that the voices of scientists worldwide are being heard in the public arena, which, in the longer-term, can only be of benefit to consumers and the food chain alike.
With digestive health and the microbiome playing such an important role in strengthening the inner defence system, there has never been a better time for food and beverage producers to incorporate prebiotics into daily consumables.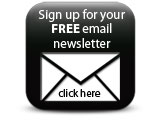 References
G.R. Gibson, et al., "Expert Consensus Document: The International Scientific Association for Probiotics and Prebiotics (ISAPP) Consensus Statement on the Definition and Scope of Prebiotics," Nat. Rev. Gastroenterol. Hepatol. 14(8), 491–502 (2017).
S. Lohner, et al., "Inulin-Type Fructan Supplementation of 3 to 6 Year-Old Children is Associated with Higher Fecal Bifidobacterium Concentrations and Fewer Febrile Episodes Requiring Medical Attention," J. Nutr. 148(8), 1300–1308 (2018).
S. Soldi, et al., "Prebiotic Supplementation Over a Cold Season and During Antibiotic Treatment Specifically Modulates the Gut Microbiota Composition of 3-6 Year-Old Children," Benef. Microbes 10(3), 253–263 (2019).
S. Lewis, S. Burmeister and J. Brazier, "Effect of the Prebiotic Oligofructose on Relapse of Clostridium difficile-Associated Diarrhea: A Randomized, Controlled Study," Clin. Gastroenterol Hepatol. 3(5), 442–448 (2005).
A.R. Lomax, et al., "Inulin-Type β2-1 Fructans Have Some Effect on the Antibody Response to Seasonal Influenza Vaccination in Healthy Middle-Aged Humans," Front. Immunol. 22(6), 490 (2015).
A.B. Docherty, et al., "Features of 20 133 UK Patients in Hospital with COVID-19 Using the ISARIC WHO Clinical Characterisation Protocol. Prospective Observational Cohort Study," BMJ 369 (2020): doi: 10.1136/bmj.m1985.
Companies