Healthy joints, mobility and easy protein enrichment
Visitors to the Rousselot stand (i21) at Vitafoods will be able to meet with the global team of experts in new product formulation with the company's range of world-class ingredients
At this year's Vitafoods Europe, Rousselot (Stand i21), the world-leading manufacturer of gelatin and collagen peptides, will unveil the results of a new study on Peptan collagen peptides and showcase its range of natural proteins for the health and nutrition market.
Experts will highlight how its unique Peptan collagen peptides and ProTake hydrolysed gelatin can help manufacturers to meet the demand for functional foods and protein-enriched products.
Results of an in vivo study conducted at the University of Rochester Medical Center (USA) will be unveiled during Vitafoods. These results are particularly noteworthy as they once again show Peptan collagen peptides' ability to regenerate cartilage and also demonstrate their significant anti-inflammatory effect.
This finding opens new doors for manufacturers looking for efficient and evidenced ingredients for the joint health, mobility and sports nutrition markets. The study will be presented at a seminar by Dr Janne Prawitt and Dr Elke De Clerck on 10 May at 12:50 PM in the Exhibitor Theatre and will be shown at the Vitafoods Europe Poster Presentation and the Rousselot booth.
Wide range of delivery forms: As a bioactive, natural and clean label ingredient, Peptan collagen peptides can easily be integrated into a variety of functional foods and beverages, nutricosmetics and dietary supplements without impacting the taste or odour. Visitors can sample a range of tasty Peptan enriched products targeting multiple health benefits, including antiageing gummies, flavoured drinks for mobility, health and beauty applications, as well as powder blends for sports and active nutrition.
Boosting protein with ProTake P: Rousselot will also present its new hydrolysed gelatin, ProTake P. With its superior organoleptic properties, ProTake P is a 90% pure protein that is easily integrated into a wide range of applications for the sports nutrition and ageing markets to boost protein intake, without impacting on odour or taste.
Ideal for food and beverage products, ProTake P is a clean label ingredient that is highly soluble and compatible with other ingredients. Vitafoods Europe visitors can sample a range of applications such as protein enriched bars and a high protein broth. ProTake P is also ideal for sports nutrition beverages and powder blends, as well as other protein fortified foods including soups, meals and dairy products.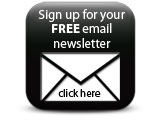 Rousselot is committed to supporting customers from conception ideation to finished products, combining global expertise with the support of dedicated local teams to offer unrivalled co-innovation and co-inspiration to help customers and partners reach even further.
Companies