Hemp: how a once alternative ingredient is making waves
Chris Lee, Managing Director, Global Health and Nutrition Network, Europe, at Informa Exhibitions, discusses how CBD's image has shifted from alternative product, to increasingly sought-after functional ingredient
The last 18 months have seen the cannabidiol (CBD) revolution begin to race ahead at full speed, following the growing number of countries legalising CBD-infused foods and drinks.
For example, it is now lawful to sell hemp extracts as food supplements in the UK, while in France, which is the world's leader in hemp seed production, CBD with a maximum of 0.2% THC has been legal for public consumption since November 2017.
This has paved the way for food and beverage manufacturers to begin exploring the full potential of the hemp-derived ingredient; the five years from 2013 to 2017, saw a 34% average annual increase globally in the number of new food and drinks launches with hemp ingredients.
It is likely that this interest in CBD will continue to grow, fuelled by increasing consumer demand, as its health and wellness benefits become better researched. Furthermore, the plant's sustainability is another growth driver.
Hemp has the capability to replenish soil with more nutrients than it takes to grow – proving itself profitable for farmers, as well as a quality choice for the increasingly health and environmentally conscious consumer.
The result is an industry that is sitting up and taking note of what was once an alternative ingredient.
The consumers' and the food and beverage industry's growing interest in CBD will be highlighted in this year's Vitafoods Education Programme, analysing the impact of its market growth on the food and beverage industry. As part of this, Vitafoods will host a panel on 'CBD and hemp extracts: exploring the potential', chaired by Joerg Gruenwald from the Committee for Botanical Dietary Supplements and Herbal Medicines in Germany.
The discussion will include a talk by Dr Heike Stier, Senior Consultant at Analyze & Realize in Germany. She will examine the law regarding the use of hemp extracts in foods in the EU, as well as CBD's future prospective as a functional ingredient.
For more information on this year's Vitafoods Education Programme and to register, visit www.vitafoods.eu.com/en/education-programme.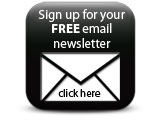 To visit the Vitafoods Europe exhibition free of charge, register at www.vitafoods.eu.com
Companies