Hemp oil products tested for neuroprotectant applications
ETST announces positive progress with its high grade CBD-rich hemp oil in vitro studies on various human primary cells with DV Biologics
Earth Science Tech (ETST), a unique biotechnology company focused on nutraceuticals, bioceuticals and dietary supplements, announces positive progress on its high grade CBD (cannabidiol) rich hemp oil in vitro studies on various human primary cells with DV Biologics, a leading biological company.
To assure the public that ETST provides the best high grade CBD-rich hemp oil, we continue to focus on providing the public with sound scientific research and keeping the public informed on the progression of studies being done on our hemp CBD products.
DV Biologics, which is independently testing our ETST high grade hemp CBD Oil in vitro on various human primary cells, has informed us of the progression of studies being done. The goals of these studies are to test if ETST high grade CBD-rich hemp oil serves as a neuroprotectant, which may help with neurodegenerative disorders.
'Testing compounds in vitro on human cells is difficult. We recently tested various concentrations of ETST High Grade CBD Hemp Oil on various cells to see which concentrations are toxic to cells and noted that the cells grow similarly in concentrations from 1-10 micromolar. This is exciting news as it shows that this product may be used in varying concentrations without toxicity to different cell types.'
'We are now ready to test whether ETST oil can stop or deter free radical formation that occurs in vitro with brain cells. To do so, we will use varying concentrations of the oil and induce oxidative stress on brain cells. We will then test the cells to see if it reduces oxidative stress and free radical formation compared with a control cell type that has no oil. We look forward to reporting the full study in the near future,' stated Dr Rafael Gonzalez, Vice President of Research and Development of DV Biologics.
'We want the public to know that our goal is to provide the best high grade CBD-rich hemp products proven by sound scientific studies. This is why we obtained the services of an independent entity in DV Biologics. We are eager to hear the results from these studies as we believe our oil may be promising for helping those that suffer with neurodegenerative disorders. Science is what will progress the future of our products,' stated Matthew Cohen, CEO of ETST.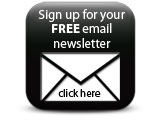 The use of human primary cells provides alternatives to using animal cells and performing animal studies which may not translate well into the human condition. It also allows for the specific targeted studies such as those described herein which will focus on reducing free radical formation and oxidative stress in the brain. Following these studies, in vivo studies will be needed to determine the ultimate effects of ETST CBD rich hemp oil serving as a neuroprotectant.