Herbalife Nutrition adds Liftoff stick packs for sports performance
The stick packs come in blackberry and pineapple flavours, providing a caffeine boost designed to help athletes stay alert and focused
Herbalife Nutrition today announced the newest addition to its Herbalife24 product line, Liftoff. The stick pack is designed to make it easier to pour the effervescent powder into an 8-fluid ounce water bottle, shake, and consume.
The stick pack was a result of consumer feedback. Specifically, as the sports nutrition partner of the LA Galaxy, the company says it was a natural fit to add the Liftoff stick pack as an option for professional athletes because it is NSF Certified for Sport and free from banned substances.
"After sharing the team's love of this product with Herbalife Nutrition, they decided to create a version within its sports line to make it even easier for athletes to consume on the field. This shows Herbalife Nutrition's commitment to athletic performance and developing products athletes actually enjoy," said LA Galaxy President Chris Klein.
The stick packs come in blackberry and pineapple flavours, providing a caffeine boost designed to help athletes stay alert and focused. The 75 mg serving of caffeine is naturally thermogenic and temporarily increases your metabolism. The product is formulated with panax ginseng root extract, which Herbalife says supports brain function, accelerates memory recall and helps reduce the feeling of mental fatigue.
The proprietary blend includes panax ginseng, L-taurine, caffeine, guarana extract and inositol. It's also loaded with Vitamin C, and a spectrum of energy-supporting B vitamins: B1, B2, B3, B5, B6, B7 and B12.
"As the nutrition provider for athletes and sports teams all over the world, we wanted to give them a product that can help fuel their energy with the added on-the-go convenience," said Mike Yatcilla, SVP of Worldwide Research and Development at Herbalife Nutrition.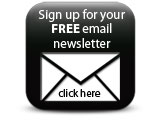 According to the company, the product contains zero sugar, no artificial flavours or sweeteners, is 15 calories per serving. The product is also certified by the American Vegetarian Association and is Kosher certified.
Companies