High protein foods are growing rapidly across all mainstream categories
This was the key message from Bridge2Food Protein Summit
High protein foods will continue to grow rapidly and right across all mainstream food categories, was the key message 190 delegates heard at the 7th Bridge2Food Protein Summit, held in Rotterdam, the Netherlands.
'The protein trend is exploding very rapidly – beyond established categories like dairy, with greek yoghurt and sports nutrition. It now extends to retail categories such as bakery and snacks, and also into food service,' said Gerard Klein Essink, Director at Bridge2food.
Yasemin Özdemir, Market Analyst at Innova Market Insights, agreed that the consumer trend for protein has hit Europe in mainstream segments.
'Energy, satiety and weight management are position platforms with mass appeal,' she said. 'People also want healthier snacking options.'
Another growing market is among the elderly, and Henrik Linderberg, Category Director at Arla Foods, suggested that better protein nutrition would help prevent malnutrition among this group, which accounts for 20% of the population in Germany; 16.5% in France and 16.3 % in the UK, which is 30 million people.
Arla introduced its Protino drinking yoghurt with extra energy and protein to delegates at the summit.
Claire Nuttall, Founding Partner, Thrive Marketing, said protein is the new consumer buzzword in the UK.
'Opportunities for better positioning already exist beyond sport enthusiasts – more protein is required for kids & teens, young women who may be pregnant, and also for seniors, to slow muscle loss due to ageing,' she said.
Julian Mellentin, CEO at New Nutrition Business, said protein went mainstream in the US in 2012–3.
'It's an enduring trend, not simply a fad,' he said.
Mellentin added: 'The world's biggest weight management brand, Special-K, 'the high protein food', was launched in 1955. What we now see is a return to the recommended method, from the 1860s right up to the 1970s, for the increased intake of protein for energy and weight management.'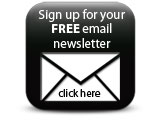 Summit presentations are available from Bridge2Food for a fee. Contact: Michiel van der Meij at T +31 6 45618582; Email mvandermeij@bridge2food.com
Companies