How to ensure machinery maintenance isn't a pain in the asset
Why do automated machines fail? Deterioration caused by not maintaining basic standards and lack of operative training, stress as a result of poor design at the outset, and weaknesses, such as poor quality parts, tend to be the main factors say three automation experts
Representing the end user viewpoint is Geoff Hann (MIET), Engineering Manager at Morrisons Thrapston manufacturing site, while David Jahn, Director at Brillopak looks at maintenance from a machine build perspective, and Dan Rossek from Omron reviews the latest technology that's helping to streamline and implement a strategy of predictive maintenance.
The three experts share their tips on how to maximise overall equipment effectiveness (OEE) on food production pick and pack lines by instilling a workplace culture of pride in asset care and explain why having the basics in place can lead to greater success during the transition towards Industry 4.0.
In the last decade, food produce environments and packhouses have realised the productivity benefits that can be gained by being less reactive to maintenance tasks and adopting a proactive approach to asset care. "From an end-user's perspective, a key driver behind this change has been the growing acceptance of OEE as a measure for a company's productivity," said Omron's Dan Rossek.
Brillopak's David Jahn said: "Machine technology is just one aspect of automation. In a marginal business like fresh produce packing, if a production line stops or slows down to accommodate a hold up further up the line, that eats into productivity and therefore profits. The whole process, from weighing and flow-wrapping produce to loading it into a case for palletising must run seamlessly in order to optimise OEE."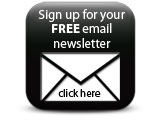 "Operatives need to feel confident and familiar with equipment. Chaotic layouts, factory clutter and workforce hostility towards automation are probably the most common reasons that production gets disrupted."
Companies