How to optimise business packaging for your consumers
In 2008, Amazon launched its Frustration Free Packaging (FFP), a programme that encouraged the use of 100% recyclable, easy to open products that were suitable to be shipped in their original packaging
This move was taken to tackle the issue of over-packaging, difficult to open packaging and the environmental impact of packaging. With it being predicted that by 2050 there will be more plastic in the ocean than fish, it is now more important than ever to ensure that businesses are making their packaging compact and recyclable.
From 19 products in November 2008, to "more than 750,000 products," Amazon's FFP has reduced "packaging waste by 16% and avoided 305 million delivery boxes."
So, how does a vendor optimise its packaging to suit the changing needs of its consumers, and the e-commerce sector as a whole?
The key is to look at packaging design and performance, with a view to striking a balance between minimising packaging whilst also providing sufficient protection. All of this can be resolved with custom made boxes and packaging, with a focus on thicker board grades, product protection, and a snug fit.
Bespoke packaging can be shaped to fit close to your product, whilst also being printed to reflect your brand, and including additional features to protect the contents.
This is easily accessible within the packaging industry, as exemplified by UK Packaging and their Box Calculator tool. This provides the customer with instant pricing on a wide range of bespoke plain and printed boxes.
For more delicate items, most packaging suppliers will also build protective features into the packaging to both cut down on excess packaging and void fill, whilst also providing damage protection.
A great, cost-effective, alternative to bespoke packaging is the option of multiscore boxes. These boxes are scored at multiple box depths to reduce the need for void fill.
These options are a great way for vendors to optimise their packaging for the e-commerce sector, whilst also retaining the ability to create a wow-factor unboxing experience.
With the changing retail landscape, it is becoming increasingly important for companies to invest in optimising their packaging for e-commerce, and it is up to packaging companies to offer suitable solutions for vendors, and ultimately, for the consumer themselves.
The introduction of FFP is based on the consumer move from traditional shelf-ready retail products to e-commerce items, and the idea that ecommerce packaging has different requirements to shelf-ready packaging.
The key aspects of this are that e-commerce has no requirements for so called "romance" packaging, as the product itself is shown on screen without the packaging. There is also no need to make packaging stand out on the shelf or take up more shelf space than competitors, as there is no size comparison online.
One of the main selling points for products online tends to be reviews from other customers, an aspect which can suffer if a product is shipped in excessive packaging or packaging, which is deemed to be bad for the environment.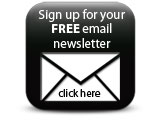 So, for businesses thinking about getting on board with frustration free packaging, it may be a smart business decision and one to think seriously about.
Companies