IMCD and HBC extend international agreement
HBC intends the agreement to expand its potential market opportunities and the ability of consumers to access its nutritional and nutraceutical grade salmon protein products
HBC has confirmed plans to extend an exclusive distribution agreement for its marine branded products with chemicals and ingredients distributor IMCD.
The current relationship will now be expanded to include most of Europe and is effective immediately. HBC intends the agreement to expand its potential market opportunities and the ability of consumers to access its nutritional and nutraceutical grade salmon protein products such as OmeGo, ProGo and CalGo.
An important element to the commercial relationship is a focus on ensuring HBC products are able to satisfy local needs and expectations in consumer markets. IMCD has developed a taste masked formulation concept for OmeGo.
Work is underway on developing similar formulations for CalGo and ProGo. ProGo is the first and only non-iron containing product on the US market to "support healthy levels of ferritin and hemoglobin" for the prevention of iron deficiency anemia, one of six structure function claims acknowledged by the FDA last year.
Roger Hofseth, Chief Executive of Hofseth Biocare said: "I'm pleased that this partnership is set to increase the availability of European consumers to our all-natural, non-GMO and additive-free products. Our large investments in both manufacturing and scientific research made over the past few years continue to bear fruit."
Bora Turan, Nutraceuticals Director from IMCD said: "We are delighted to extend our relationship with HBC to the European market. HBC's innovative, holistic, and science-based product portfolio combined with IMCD's strong formulation expertise, such as OmeGo gummies and ProGo gel formula, will enable us to serve well our customers while meeting their aspirations for a healthier lifestyle."
Two weeks ago, HBC announced Nestle-owned organic health supplement firm will launch a range of products with ProGo later this year in US retail and online markets.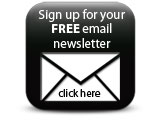 The partnership with IMCD, which is headquartered in the Netherlands, provides HBC with market insights and intelligence and access to its international sales and distribution infrastructure.
Companies