ISCC PLUS certified oilseeds are taking off
ADM continues to actively participate in sustainable soybean certification programmes in both Europe and South America
To enhance the sustainability of their softseed supply chain, several ADM Oilseeds production facilities in Europe have been ISCC PLUS-certified.
This enables them to supply the food industry with certified sustainable edible oils from crops including rapeseed and sunflower seeds.
'ISCC remains one of Europe's most respected sustainability schemes, which makes ISCC PLUS the perfect infrastructure to ensure sustainability throughout the supply chain — from the farm to the consumer,' explains Albrecht Baetge, ADM, Sustainability Manager Europe. 'ISCC's existing structure and experience are clear advantages of the ISCC PLUS standards for food and feed oils compared to other programmes, and therefore easily complies with sustainability requirements of major food oils customers.'
Through the ADM Sustainable Oilseeds Programme, which is based on ISCC PLUS principles, participating rapeseed and sunflower growers in Poland, Slovakia, Hungary and the Czech Republic are developing environmental management systems and implementing sustainable agricultural practices that address soil fertility, water protection, energy efficiency and biodiversity protection. Farms are subject to audits to help ensure compliance.
As part of the programme, ADM has also provided financial support to the Polish Society for Bird Protection, which strives to protect rare birds in the grasslands of the Upper Narew Valley in northeast Poland.
Furthermore, ADM's Ukrainian sunflower origination and crushing plant in Illichivsk, near Odessa, has recently received ISCC PLUS certification and is now able to offer a sustainable supply chain for refined sunflower oil. The certification covers the ISCC PLUS Add-ons 202-01 Environmental Management and Biodiversity and 202-02 Classified Chemicals.
One of the important goals of the ISCC PLUS program is also the harmonisation of farm-level requirements. In this respect ISCC is co-operating with the Sustainable Agriculture Initiative (SAI), a platform of leading food producers, of which ISCC is third party supporter.
Sustainable soymeal
ADM continues to actively participate in sustainable soybean certification programmes in South America and was the first company in South America to achieve ISCC certification for soybeans by working with growers in both Brazil and Paraguay to successfully complete exacting third-party audits.
ADM has also contributed to the transition of the Dutch feed industry to sustainable soymeal in 2015 by selling ISCC PLUS-certified soymeal to that market in 2014. As a result of this sustainable market transition, it is now possible to market both sustainable biodiesel and soymeal made from ISCC certified soybeans.
ISCC PLUS in short
ISCC PLUS is ISCC's certification scheme for all types of agricultural and alternative feedstocks and their derived products in the feed, food, bioplastic and chemical markets. With ISCC PLUS high requirements on sustainable production of feedstocks and traceability through the supply chain can be verified. On production level this includes the protection of biodiversity, preservation of carbon sinks and the compliance with good agricultural practice and human and social rights.
In the further supply chain, traceability (such as mass balance approach) is one of the focal points of certification. System users can additionally customise their certification by getting certified against so-called 'add-ons,' such as Environmental Management and Biodiversity, Classified Chemicals, Non-GMO or Greenhouse Gas (GHG) Requirements.
The number of ISCC PLUS certificates is further taking up pace. Since June 2014, certificates have more than doubled to almost 200. Half of the companies using ISCC PLUS indicate to use their certificates for the food and feed market. ISCC PLUS supports and works with numerous initiatives to enable and promote sustainable food, feed and biochemical supply chains, such as the Consumer Goods Forum, Declaration of Abu Dhabi, Green Deal, IDH, INRO and SAI. ISCC PLUS is also accepted by Unilever under the Unilever SAC. Learn more at www.iscc-system.org.
ISCC PLUS is also in line with the Sustainable Soy Sourcing Guidelines published by The European Feed Manufacturers' Federation (FEFAC) and also participates in a web-based system by the International Trade Centre (ITC), which will allow standards owners and users to compare their criteria with the FEFAC guidelines and to assess whether they meet the requirements.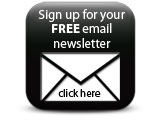 Kevin Brassington, President Oilseeds Europe, ADM and President of FEDIOL, said: 'In the consultation round of key stakeholders, FEDIOL has given its support to the FEFAC approach. It offers a solution to building up sizable mainstream volumes of sustainable soybeans and soybean products for the EU supply chain, while at the same time keeping an outlook for constant improvement.'
Companies