I Holland presents its newest innovations to the Indian market at PMEC
Tooling company enjoyed unparalleled success at PMEC India and showcased new products
I Holland, a leading manufacturer of tablet tooling for the pharmaceutical and nutraceutical industries, enjoyed unparalleled success at PMEC India where the company showcased two of its innovative new products launched in 2015.
Key players in India's pharmaceutical industry attended the event in Mumbai to learn about the latest advances in a variety of pharma sectors, including the newest innovative products in tablet tooling.
Together with Bowman and Archer, I Holland introduced its latest developments to PMEC visitors with XDF (eXtended Dwell Flat) being the stand out product.
Andy Dumelow, I Holland PharmaCare Manager and Market Manager for India, said: 'XDF is the latest technology from I Holland and it was very well received at PMEC India. It is a novel patented elliptical head form designed to increase dwell time on an existing press without the need for expensive modifications. It can increase dwell time by up to 50% compared with a standard punch head, allowing more dwell than a D-type punch on a B-type tool. This increase helps to solve compression problems without upsizing punches or investing in a new press. It was this fact that really impressed visitors and saw I Holland return with a very impressive enquiry list.'
I Holland also introduced the new Tool Management System IH-TMS to the Indian market for the first time. The standalone system allows proactive monitoring of tool rotations and tooling inventory and maintenance tablet manufacturers to keep a record of tablet quantities by number of tablets, work order or batch information to ensure production is run efficiently. In addition, it has the capability to archive tablet and tool images and drawings.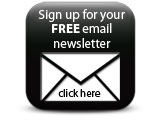 Available in any language and with an easy to use touchscreen interface, it incorporates an alarm to alert users of any problems including over compression, tooling replacements or if maintenance is required. It has been created for manufacturers to have a complete audit trail on production, an important process in tablet manufacture.
Companies