I Holland showcases its new tooling products at Interphex Japan
The experts in tableting science will showcase its full range of tooling products focused on increasing productivity for the tablet manufacturer
Celebrating its 70th anniversary as the leading supplier of punches and dies to tablet producers across the globe, I Holland (stand 5-20), will display its latest solutions to the Japanese and Asian market at Interphex in Japan (29 June–1 July).
The experts in tableting science will showcase its full range of tooling products focused on increasing productivity for the tablet manufacturer, including PharmaCote treatments and coatings, multi-tips and the new XDF (eXtended Dwell Flat). This is a patented elliptical punch head form designed to increase dwell time on an existing tablet press.
The product has been created to achieve higher press speeds and enhance tablet compaction and cohesion, reducing the propensity for sticking. It also has the ability to increase dwell time by up to 50% compared with standard punch heads and removes the need for time-consuming and expensive press modifications.
Another new addition to I Holland's product portfolio is the IH-TMS Tool Management System, an innovative software solution that proactively monitors tool rotations, tooling inventory and maintenance. The 21 CFR part 11-compliant system can also archive tool images and drawings and will keep a complete audit trail and record of tablet quantities by number of tablets, work order or batch information.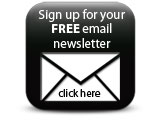 The IH-TMS is easy to use and notifies the user if there is over compression, tooling replacements or scheduled maintenance required via a simple touchscreen interface. In addition, the MF 40 automated punch polisher, Versatool tool storage unit and the HNC Laser will be on display.
Companies