Indena targets digestive health at Vitafoods
As a result of increasingly unhealthy dietary habits, stressful lifestyles, growing elderly populations and a greater awareness of stomach and gastrointestinal conditions, digestive disorders have become progressively more widespread
At Vitafoods, Indena (stand G22) will present Prodigest, its latest innovation for natural digestive relief.
Prodigest is a patented combination of two standardised ingredients: a unique extract of artichoke leaves (Cynara cardunculus L.) and a similarly unique lipophilic CO2 extract of ginger roots (Zingiber officinale Rosc.).
To develop Prodigest, Indena redesigned these two well-known extracts to create a product that is supported by exhaustive clinical data regarding both its functionality (gastric emptying) and effectiveness (relief of discomforts).
The inventive synergy of artichoke leaves and ginger extracts developed by Indena has been proven to be more effective than the two single extracts separately.
Two recent human clinical studies with Prodigest have shown improved gastric motility symptoms related to digestive discomforts, known to cause gastric fullness, pain, bloating and nausea.
Prodigest offers an innovative approach supported by a strong scientific background may lead to a pioneering solution. To learn more about Prodigest, come and listen to the short presentation on 9 May at 14:05, at the Exhibitors Presentation Theatre (stand E90).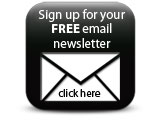 To learn more about Indena's rigorous approach to R&D and quality assurance, come and meet us at Vitafoods 2017.
Featured Companies