Indena to share news of significant technological expansion at CPhI
The main manufacturing site in Settala, Milan, Italy has been subject to major developments over the last two years
Indena has spent two years investing in an important technological expansion of its main manufacturing site in Settala, Milan, Italy. The plant includes a new HPAPI kilolab, a pilot pharmaceutical plant, a PSD2 spray dryer and a multipurpose fermentation plant.
The new kilolab, opened in 2018, is devoted to the handling of extremely potent compounds, with an OEL (occupational exposure limit) of 20 ng/m3 (a containment level suitable also for toxins used in the payload of ADCs, Antibody Drug Conjugates) and has complemented a large scale suites already in place.
The brand new pilot suite is endowed with a high degree of flexibility for non-potent compounds, in terms of scale and operational conditions. Thus, the installation of a pilot pharmaceutical plant is suitable for the GMP production of clinical batches, the manufacturing of non-potent intermediates and commercial batches requiring yearly productions in the range of tens of kg.
To complement a large scale spray dryer working with organic solvents used by Indena since the 90s, the company has recently installed a Gea PSD2 spray dryer. PSD2 is a medium size equipment for clinical and commercial needs that can handle class 2 organic solvents and is designed to carry out the production of APIs and pre-formulated APIs (through spray drying in the presence of excipients, classified as drug product intermediates) with an (OEL of ≥10 μg/m 3.
A further step in Indena's technological expansion is the conversion of an existing fermentation plant (once fully dedicated to a proprietary biotransformation) into a multipurpose equipment. This plant is able to ferment toxic compound, being therefore well integrated with the existing suites for HPAPIs, where the downstream can take place.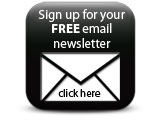 Find out more at CPhI, stand 60B50.
Featured Companies