India nutrition bars market to grow at more than 29% through 2020
Rising health consciousness and increasing consumer inclination towards fortified food is driving sales of nutrition bars in India
According to a recently published report by TechSci Research, 'India Nutrition Bars Market Forecast & Opportunities, 2020,' the nutrition bars market in India is anticipated to grow at a CAGR of more than 29% during 2015-2020 on account of increasing working population, rising per capita expenditure, growing incidences of lifestyle diseases and surging youth population.
India's nutrition bars market has a large base of young consumers, which account for majority of the workforce in the country and hardly find time for traditional cooking owing to their busy schedule. As nutrition bars can be easily consumed in the office as well as during travel, young consumers are increasingly including nutrition bars in their daily diet plans.
The nutrition bars market in India is still in its embryonic stage, predominantly due to high product prices. However, the market is anticipated to grow at a significant pace during the forecast period on account of increasing health conscious consumers and rising number of obesity and lifestyle related diseases in the country.
Other key reasons that are expected to boost market demand include changing lifestyles, rising disposable incomes and increasing middle class households. Moreover, nutrition bar manufacturers are playing a crucial role in creating awareness among consumers by organising various health camps in which consumers can seek consultation from nutrition experts and dieticians.
The cereal bars market segment dominates the country's nutrition bars market on account of increasing consumer awareness regarding the health benefits of multi-cereal bars. Protein bars are also gaining popularity among consumers suffering from lifestyle diseases as well as weight conscious people. Region-wise, south India dominated the Indian nutrition bar market (2014), and is forecast to maintain its dominance during 2015-2020.
'Nutrition bars provide a very convenient and easy way to supply essential nutrients to the body. Although the concept of these bars is still new in India, it is anticipated that these bars will become popular among consumers in the years to come. With increasing demand for healthy and nutritious food in the country, demand for nutrition bars is growing at a robust pace and it is expected to carve out a portion of the chocolate market by 2020. A few of the leading companies operating in the nutrition bar market in India include Naturell, General Mills, Nouveau Medicament and Xterra Nutrition,' said Mr Karan Chechi, Research Director with TechSci Research, a research-based global management consulting firm.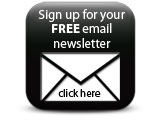 The report has analysed the potential of the nutrition bar market in India and provides statistics and information on market size, consumer behaviour and trends. In addition, it also identifies and analyses the emerging trends along with essential drivers and key challenges faced by the nutrition bar industry in India.