India probiotic market to grow at around 20% by 2019, says TechSci Research
Driven by rising health concerns, stress and lifestyle-related disorders and changing food consumption patterns
Rising health concerns, stress and lifestyle-related disorders and the increasing number of foreign and domestic players in the market are propelling the demand for probiotics in India, finds a new report from management consultancy firm TechSci Research.
The report, India Probiotic Market Forecast & Opportunities, 2019, says India is emerging as one of the most high growth potential markets worldwide owing to these factors, as well as changing food consumption patterns, an increasing diabetic population, growing risk of cardiovascular diseases, and rising disposable income. The availability of probiotics is also increasing gradually owing to expanding distribution channels across the country, which is steadily bridging the demand-supply gap.
According to TechSci Research, the probiotic market in India will have a compound annual growth rate (CAGR) of 19.8% during 2014–19, in revenue terms. North India dominates the market, followed by the Southern and Central regions of the country.
Mother Dairy, Amul, Danone Yakult and Nestle India are among the leading producers of probiotic functional foods and beverages in India and are expected to show strong CAGR growth due to their expanding distribution network and focus on establishing exclusive outlets.
Probiotic functional foods and beverages is the largest segment in the India probiotic market in terms of revenue share. This market is expected to see significant growth during 2014–19 owing to the rising popularity for these products among the young.
The probiotic drugs and dietary supplements segment is dominated by Dr Reddy's Laboratories, Tablets India and USV India.
'Despite being in nascent development stage, the probiotic market in India is projected to register strong growth to 2019 due to growing health concerns, rising incidences of lifestyle-related disorders and increasing healthcare costs,' said Karan Chechi, Research Director at TechSci Research.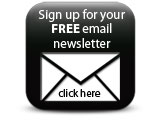 'The demand for probiotic drugs and dietary supplements is increasing rapidly, especially due to the rising need for women and paediatric nutrition. With increasing the purchasing power of consumers and rising urbanisation, the demand for probiotic products in India is expected to grow further in the coming years.'