Ingredient from Olygose found to prevent non-alcoholic fatty liver development
Olygose has published the results of a preclinical trial demonstrating for the first time that CravingZ'Gone at low dosage (plant-based galacto-oligosaccharides) prevents fatty liver development in a mouse model
Olygose announced the release of a new peer-reviewed publication demonstrating plant-based GOS (commercialised under brand name CravingZ'Gone by Olygose) can prevent the development of fatty liver and improve a number of metabolic parameters in mice.
The study is published in a special issue of the journal Molecules on Bioactive Compounds for Metabolic Syndrome and Type 2 Diabetes.
This study has been initiated after very promising results were obtained in two clinical trials published in 2015 showing that the daily administration of CravingZ'Gone can improve satiety, weight management and metabolic endotoxemia in overweight adults.
The authors of the publication hypothesised that the weight management effect of CravingZ'Gone would limit the development of Non-Alcoholic Fatty Liver Disease (NAFLD) when mice face a metabolic challenge (high-fat diet).
NAFLD, the most common form of non-alcoholic fatty disease, is related to insulin-resistance, metabolic syndrome and high blood pressure.
It is estimated to affect 80% of obese people and 10 to 20% of the worldwide population.
When untreated it can lead to non-alcoholic steatohepatitis (NASH) and ultimately to liver carcinoma.
The experiment was performed in collaboration with Biomeostasis (France), a preclinical CRO that offers in vivo research services in the field of Metabolic & Gastrointestinal Disorders.
In mice fed a high-fat diet, supplementation with CravingZ'Gone was found effective to improve fasting glycemia, blood lipids (total and LDL cholesterol, non-esterified fatty acids) and to limit the development of steatosis in the liver as well as improving its lipid profile.
"Long-term feeding of a high-fat diet in mice mimics the aetiology of metabolic disorders and liver steatosis in humans, which offers a reliable and valuable predictive tool for chronic efficacy studies aiming to investigate the preventive and/or curative effect of developing therapies targeting NAFLD," said Julien Roux, Co-founder & Chief Scientific Officer at Biomeostasis.
One of the interests of the study lies in the low dosage used in the experiment. While most preclinical proof-of- concepts on the effects of prebiotics on fatty liver have been observed with high dosage (near 10% of food weight), CravingZ'Gone exhibited beneficial effects at dosage 10 times lower.
"This is a very important finding as we generally find it difficult to extrapolate results from animals to humans, because doses used are too high in animals. Here we decided to translate the dosage that was found effective in humans (12 grams/day) to perform the experiment."
"This suggests that we could probably observe interesting preventive effects towards NAFLD in Humans with a low dose of CravingZ'Gone. This proof-of-concept clearly positions our ingredient as one of the key candidates to fight the global burden of NAFLD," said Eric Chappuis, Senior Nutrition Science Manager at Olygose.
Olygose plant-based GOS are produced in France thanks to a proprietary technology resulting in very pure ingredients suitable for a number of applications in the field of foods, beverages and supplements. They are currently marketed in Europe and the US.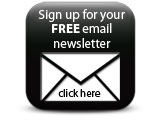 François Delbaere, CEO of Olygose, said: "We are committed to insuring a high scientific added value for each of our applications. Our scientific portfolio on CravingZ'Gone was already quite impressive but here we went a step further by demonstrating global metabolic benefits."
Companies