Ingredion launches new clean label viscosifier that improves yield in meat
Ingredion has launched a new clean label, potato-based functional native starch for cost-sensitive meat applications
NOVATION Uno 190 starch enables manufacturers to improve yield by 10–20%, thereby delivering significant cost savings.
Suitable for processed meats, chicken nuggets and ready meals that include meat, the new functional potato starch improves processability and increases water binding for a firmer and juicier texture.
NOVATION Uno 190 starch also reduces moisture loss in vacuum-packed products to ensure less water is released following refrigerated storage, enhancing succulence and texture stability during the product's shelf-life.
"For cost-sensitive applications such as processed meats and ready meals, delivering the firmness, chew and, importantly, the flavour that consumers love in meats, has long proved a significant challenge for formulators," explains Davy Luyten, Marketing Manager, at Ingredion EMEA.
"With label claims increasingly key in purchasing decisions, manufacturers are also under pressure to ensure their products have consistent quality along with nutritional and clean label benefits to stand out from the crowd. We have developed the NOVATION Uno 190 starch to ensure manufacturers needn't compromise."
"Our new clean label texturiser is an affordable way to bridge the gap between native potato and other starch solutions currently available on the market. It gives improved processability and increases yields while maintaining the meaty taste, structure and texture consumers want."
Tests across several products revealed that NOVATION Uno 190 starch fully functionalises at lower temperatures, in comparison with many other starches currently on the market, to ensure a juicy and flavourful bite even in applications cooked at lower meat core temperatures around 65–75 °C.
NOVATION Uno 190 starch joins Ingredion's portfolio of 25+ functional native clean label starches that enable food producers to formulate on-trend, clean label products.
With extensive formulation expertise, Ingredion's team of technical experts and culinologists can help manufacturers develop innovative, new textures and products tailored to consumer preference.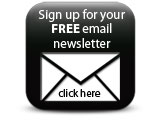 From recipe reformulations to processing advice, Ingredion has the right blend of skills, knowledge and expertise to help manufacturers develop their end products to meets the high standards consumers have come to expect.
Companies