Innovative well-being company Skinjay receives €3.5 million from Seventure Partner's Health for Life Capital
Seventure, one of Europe's leaders in financing innovation, and a world leader in the venture investment in the microbiome sector, announces that it has invested €3.5 million in Skinjay
Skinjay, an independent French company founded by Nicolas Pasquier in 2012, develops and markets easy-to-use in-shower micronebulisation devices to deliver essential oils to the skin and into the lungs.
The funds raised will be used to accelerate the company's international expansion and bolster R&D, particularly within respiratory microbiome research.
Skinjay's product combines a mixer, which is easily affixed to a flexible shower cord, and essential oil capsules.
The essential oils vaporise alongside the warm water, giving the user a relaxing shower experience and complementing the skin and respiratory tract microbiomes.
"Skinjay's disruptive and visionary approach to microbiome and well-being was very attractive to us. We have always aimed to support innovative-high growth entrepreneurial companies, with a keen interest in the microbiome," said Isabelle de Cremoux, CEO and Managing Partner of Seventure Partners.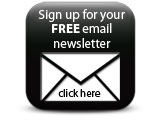 "Skinjay is already commercially successful and Nicolas has far-reaching managerial experience, as well as the passion and experience to drive the company forward."