Innovcare Lifesciences receives $6.4m for new therapeutic areas
The company's focus is on strengthening and expanding the nutraceutical portfolio, especially for chronic ailments
Photo as seen on Innovcare website
Mumbai-based nutraceutical company Innovcare Lifesciences has received an investment of US$6.4 million from a private equity firm. The funds will finance Innovcare's current expansion plans, supporting augmentation of the current product portfolio and expansion into new therapeutic areas.
This marks the closing of the fifth investment by PE firm JM Financial's India Fund II.
Innovcare is a nutraceutical and branded generics company focused on creating power brands within the orthopaedic, gynaecology and pain management therapeutic areas. Currently, the company has 15 brands and over 40 SKUs and a sizeable field force marketing Innovcare products pan-India.
The company's focus is on strengthening and expanding the nutraceutical portfolio, especially for chronic ailments. Existing investors will be participating alongside investment by JM Financial India Fund II.
Commenting on the investment, Darius Pandole, Managing Director & CEO of PE at JM Financial, said: "The fund infusion will help Innovcare in expanding its product portfolio in a more aggressive manner. Innovcare has been growing consistently since it was founded and we strongly believe in the management's disciplined and innovative approach."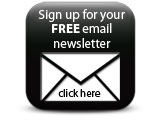 "We believe the nutraceuticals sector in India is rapidly evolving to appeal to a larger and broader customer base due to rising consumer awareness and increased focus on health and wellness," Pandole added.
Companies