Integron awards recognise Sensus's commitment to customer service
Sensus, the chicory root fibre specialist, is celebrating another prestigious customer service award
On Tuesday 16 May, the company was crowned "best performing organisation" in the trade and industry category of the Integron Customer Service Awards.
The accolade, which Sensus also won in 2014, demonstrates the efforts Sensus makes to ensure its service to customers is on a par with its exemplary product quality.
Sensus's customers and distributors in Europe, North America and Asia-Pacific were invited to take part in Integron's research in 2016, and rate the company in areas such as account management, technical sales support, information supply and value for money.
Analysis of respondents' feedback resulted in an overall satisfaction score of 8.7 out of 10 – an improvement on the company's rating of 8.5 2 years ago and the top score within the trade and industry category.
Areas of particular note were Sensus's customer focus, product knowledge and the professionalism and enthusiasm of its staff.
Jolanda Vermulst, Manager Market Intelligence at Sensus, commented: "The whole team is extremely proud of this achievement, especially because we have now won the award twice in succession. But this success isn't an excuse to sit back."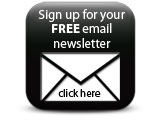 "Our customers and distributors have told us where they feel we can improve our service: we've taken those comments on board and are already working on plans to enhance customer experience further in the future. We know the service we provide is just as important as the physical products, and continue to prioritize and evaluate this aspect of our business."
Companies