International Vitamin Corporation buys Adam Nutrition
Significantly expands its manufacturing capacity while adding new capability for nutritional supplements and functional foods
New Jersey-based International Vitamin Corporation (IVC), has bought Adam Nutrition, a Mira Loma, California-based contract manufacturer of nutraceutical supplements, in cash for an undisclosed sum.
IVC says the purchase will provide a platform for future channel and product expansion.
The company has significantly expanded its manufacturing capacity for solid doses with the transaction and adds a new capability for producing nutritional supplement and functional food powders in the US. As a result, the combined company will be able to provide customers with much broader product offerings.
The added Mira Loma facilities more than double IVC's contract manufacturing capabilities and also boost IVC's overall packaging capacity, and will help help meet demand for IVC's existing products at mass market retail.
Steven Dai, President and CEO of IVC, said: 'I am very excited to bring Adam Nutrition into the IVC family. We look forward to helping Adam's current customer base grow their businesses while leveraging the powder capabilities to expand into new markets.'
He added: 'This transaction also fits with our strategy to offer US made products to the global marketplace.'
IVC will now have manufacturing, packaging and distribution operations on the east and west coasts of North America, designed to serve better its mass market retail business and Adam Nutrition's more specialised contract business.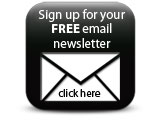 Over the past few years IVC has significantly increased its New Jersey-based capabilities and it has immediate and long-term plans to invest in and improve Adam Nutrition's capabilities.
Companies