International Vitamin's Steven Dai wins an EY entrepreneur of the year award for manufacturing
The award was presented to Mr Dai by partners of Ernst and Young at a gala celebration in New Brunswick, New Jersey in June
International Vitamin Corporation (IVC), a global manufacturer of vitamins, nutritional supplements, OTC and Rx products, has announced that President and CEO, Steven Dai, has been awarded a prestigious EY Entrepreneur of the Year Award for manufacturing in the New Jersey region.
The award was presented to Mr Dai by partners of Ernst and Young at a gala celebration in New Brunswick, New Jersey on 25 June 2015.
Steven Dai founded International Vitamin Corporation (IVC) in 2000. Mr Dai was recognised for creating an innovative business model based on his observation that many nutritional companies purchase raw materials from intermediaries before producing products.
This gap cost time and money and was not ideal for quality control. Sensing an opportunity, Mr Dai forged alliances in the raw materials industry and acquired several manufacturing facilities. With the combined production capability and supply chain advantage, he brought quality products to market at more affordable prices, and with better quality than competitors.
Mr Dai commented on the award: 'It is rewarding to be one of the fastest growth companies in a very competitive market, and I would like to recognise and thank my entire team at IVC. We would not be this successful without our talented and passionate people.'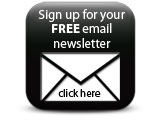 Steven Dai will move on as a regional winner and be eligible for a national award later this year.
Companies