Introducing PERFORM
The UK's first Raw plant protein built for performance
In 2016, the world of protein powders is changing fast. Whether it be for ethical, health or dietary preferences, more and more people are switching their whey protein shakes for a plant-based alternative.
There are plenty of reasons that people make the switch to plant-based proteins. But, up until now, there has never been a plant-based protein that could compete with whey from a performance point of view.
With PERFORM, the latest innovation from the health and fitness pioneers at Vivo Life all that changes.
For years, whey protein was considered to be 'superior' to plant protein. But new technology means that's no longer the case. In 2016, plant protein isn't just competing with whey – it's exceeding it.
Salvatore Notaro, founder of Vivo Life, said: 'We always felt there was a huge gap between protein powders for health, and protein powders for performance. With PERFORM, we wanted to bridge this gap and create something that could maximise your performance and optimise your health.'
Are you sick of feeling bloated and sluggish after yet another whey protein shake packed with artificial flavourings, sweeteners, and a bunch of other ingredients you can't pronounce? It's time you tried PERFORM – the brand new raw plant protein powder by Vivo Life.
Way better than whey. Unlike most protein powders on the market today, PERFORM contains nothing but raw, plant-based nutrition to nourish your body and fuel your training. Featuring 25g of complete protein and 6g of plant-based BCAA in each scoop, it is unmatched when it comes to nutritional value in the world of plant proteins.
PERFORM's unique blend of four plant proteins provide a complete amino acid profile to build and maintain lean muscle mass. And with a carefully selected range of nutrient dense superfoods, PERFORM provides much more than just protein.
These include digestive enzymes for faster absorption, turmeric extract to optimise recovery, and pink Himalayan salt to replenish electrolytes lost through sweat. Better still, PERFORM contains no gluten, grains, dairy, soy or sugar. It is 100% vegan friendly and suitable for diabetics. It also tastes amazing, with two delicious flavours including Raw Cacao and Madagascan Vanilla.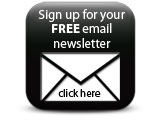 Finally, Vivo Life donates 20p of each sale to the UK charity StreetGames to help inspire the next generation to be active and vibrant too.