Inulin contributing to better health, right from the start
Good nutrition in the first 1000 days between a mother's pregnancy and the child's second birthday sets the foundation for the rest of a child's life.
A panel of international nutrition experts brought together by Sensus reviewed knowledge on inulin in the first 1000 days of life and the pregnant mother. The specialist workshop, held in Jakarta, Indonesia, especially gave attention to needs of young children in the Asian region, and provides valuable recommendations for future research to improve health using prebiotics.
New molecular technologies applied today to study gut microbiome development confirm the bifidogenic effect due to chicory inulin in children consuming supplemented formulae or solid foods, and is associated with softer stools, as well as increased acetate and lower pH which may support enhanced resistant to infections. Moreover there are promising effects for improved absorption of minerals, and importantly to support the pregnant mother in managing glycaemic response and bowel habit. However, most research has focused on Western populations.
Professor Agus Firmansyah of Universitas Indonesia, Cipto Mangunkusumo Hospital, Jakarta indicated that "the prevalence of stunted children in some Asian countries may be an expression of chronic malnutrition due to poor gut health, and will be due to multi-etiologies such as the mothers status, suboptimal breastfeeding, inadequate complementary feeding, recurrent infections, amongst others. Thereby, improving gut health in the first 1000 days of life is critical to reduce stunting. In addition to programs encouraging breastfeeding and optimising complementary feeding, the role of prebiotics in reducing stunting in children should be explored" said Professor Firmansyah.
Collaboration with experts from universities, research hospitals and government health- and science ministries in this way aligns the latest findings of academic research technologies to eventually realise food applications that support infant and child health.
For more information, read the experts' paper, as published in the Asia Pacific Journal of Clinical Nutrition (issue December 2016). Or download the leaflet www.inspiredbyinulin.com/infants.
About chicory fructans
Chicory fructans - natural, prebiotic fibre, food ingredient, which is sourced from chicory roots and has significant, scientifically-proven, health benefits.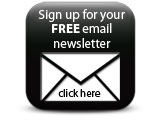 About Sensus
Sensus is a global specialist in chicory root fibre. It manufactures Frutafit inulin and Frutalose oligofructose, both of which make a good sugar substitute in a wide range of food products, including dairy foods, bread and bakery products, confectionery and beverages.
Companies