Japanese Kirin taps functional foods market with Fancl investment
Companies to develop foods and beverages meeting the health concerns of older consumers across Asia
Kirin brand
Japanese drinks company Kirin Holdings has taken a 30.3% stake in Fancl, a local cosmetics and health foods business. The JPY129.3bn (US$1.22bn) investment is part of Kirin's strategy to enter the consumer-facing functional foods market.
The strategic investment is aimed to reduce Kirin's exposure to the lacklustre domestic beer market, according to Reuters.
The deal will see both Kirin and Fancl work together on a 2019-2021 medium-term business plan to establish and foster a new business, "bridging pharmaceuticals and food and beverages". NBR understands the companies will carry out research into wellness for preventing adult-onset diseases, strengthening the immune system and improving the gastrointestinal biome.
Kirin plans is to put Kyowa Hakko Bio, the pharmaceutical and biotechnology company under its holding, at the core of the growth strategy.
Yoshinori Isozaki, President and CEO of Kirin, said both companies aim to offer "a wide range of products, including beverages, foods and skincare to contribute to customer's beauty and health by combining R&D capabilities with the strong brands of both companies".
Operating since 1980, Fancl markets rice products, snacks, supplements and cosmetics for women with sensitive skin. When it comes to the nutraceutical industry, Fancl focuses on foods with function claims that respond to the health concerns of middle-aged and older consumers.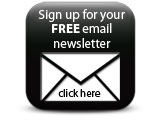 Fancl work with food manufacturers as an ingredients supplier for Nestle-branded "wellness" beverages sold in Japan. The company has a distribution deal with China Sinopharm International to market its health foods in the country.
Companies