Japan's Ministry of Health grants osteoarthritis health claim for SAMe SupereSSe
The scientific efficacy of the SAMe SupereSSe has been demonstrated in a human clinical study to reduce knee discomfort
Gnosis is truly proud to announce that SupereSSe, the enriched natural yeast with S-adenosylmethionine (SAMe), has been granted a health claim by the Japanese Ministry of Health, Labour and Welfare (MHLW).
The health claim refers to 'Improvement for the joint wrongness' and is having a significant impact in the Japanese market.
This achievement is very impressive, notes Gnosis, as Japan is a thought leader in the manufacture and use of 'Foods with Health Claims,' the preferred term for dietary supplements and natural nutraceuticals in Japan.
The health-conscious Japanese have long embraced the benefits of nutraceuticals. In fact, country ranked third in per capita spend on nutraceuticals in 2014, according to World Health Organisation (WHO) data, while others place Japan as the second largest individual consumer of nutraceuticals (behind the US).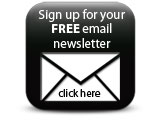 'For regulatory purposes, nutraceuticals in Japan are heavily regulated; so, achieving a health claim in Japan is extremely hard,' said Paolo Malesani, Commercial Director, Gnosis Group. 'But it confirms that SupereSSe's outstanding nutritional value has been recognised for the improvement of 'joint wrongness',' he added.
Featured Companies