Journal of Nutrition publishes Ganeden's 21st study
Research shows GanedenBC30 supports digestive and immune health in healthy seniors
Ganeden Biotech, the maker of the patented probiotic strain GanedenBC30 (Bacillus coagulans GBI-30, 6086), has announced that the highly anticipated 21st study on GanedenBC30 and the senior population is now published in the prestigious Journal of Nutrition.
The study was a double-blind, placebo-controlled crossover study of 36 male and female subjects (65-80 years old), who were all in general good health and free from any GI illness.
The study consisted of two 28 day treatment periods, with a 21 day wash out period in the middle. Research showed that when 1 billion CFU of GanedenBC30 was consumed daily, there was in increase in the population of Faecalibacterium prausnitzii, a strain of beneficial bacteria that is important for gastrointestinal (GI) health (low levels have been associated with GI issues); and also demonstrated a reduction in IL-10, an important cytokine that helps reduce inflammation throughout the body.
'Seniors have natural changes to the GI and immune system that are unrelated to illness, making them an ideal healthy population to study to show the benefits of a probiotic,' says David Keller, VP of Scientific Operations at Ganeden Biotech. 'This study in healthy adults supports both digestive and immune health claims for GanedenBC30 and has helped us better understand how GanedenBC30 can help with the effects of ageing in the gut.'
In addition to the human trial, an in vitro study was conducted (previously published in Anaerobe) utilising samples from the above population to look at the synergistic effects of GanedenBC30 and prebiotics. Results showed that there was an increase in short chain fatty acids (SCFA) (which are important for GI health) in subjects consuming prebiotics after GanedenBC30 versus when prebiotics were consumed alone.
The Journal of Nutrition (JN) publishes peer-reviewed original research papers covering all aspects of experimental nutrition in humans and other animal species; special articles such as reviews and biographies of prominent nutrition scientists; and issues, opinions and commentaries on controversial issues in nutrition. A premier journal in its field, JN has been in circulation since 1928. JN is an official monthly publication of the American Society for Nutrition (ASN).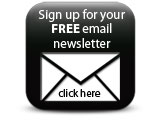 Click here to read the complete study.
Companies