K1-Packaging brings the Burgopak to the USA
Burgopak and K1-Packaging collaborate to offer a complete solution for innovative nutraceutical packaging
A collaboration between the K1-Packaging Group and UK-based packaging design agency, Burgopak, has recently been announced.
Combining Burgopak's unique and patented packaging system with state-of-the-art print and production facilities, the pairing can now offer innovative packaging solutions in the USA, serving the Americas through the K1 production facilities in California.
Rosie Reardon, Managing Director at Burgopak says about the announcement: 'We are excited to have started working together with K1. It will no doubt make our supply chain more efficient and help us to reach clients in that part of the world. Their nutraceutical manufacturing facilities and expertise in particular offer great perspective for us.'
Mike Tsai, from K1-Packaging, added: 'Burgopak's packaging system is truly one of a kind; quite simply ingenious! As a company that prides itself on innovation, K-1 Packaging Group is delighted to be offering Burgopak as part of its product line-up.'
Both Burgopak and K1-Packaging have a wealth of international clients in the nutraceutical, consumer tech and gift card markets. Burgopak's dual-sliding packaging system has a novel and engaging opening experience as well as a host of additional consumer benefits.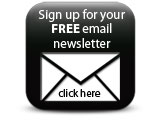 The format allows printed material to remain with the product and combines portability, product protection and integrated product information to deliver a hugely improved user experience in a neat compact package.