Kappa Bioscience appoints new Sales Director
Kappa Bioscience, maker of K2VITAL vitamin K2 MK-7, announces the appointment of Justin Theriault as Sales Director, USA
Mr Theriault, based in Denver, brings key experience in ingredient sales and knowledge from his former leadership roles in nutritional ingredient distribution, and New Hope Natural Media, where he was an Associate Publisher.
"Justin has in-depth knowledge of vitamin K2 MK-7, excellent industry contacts and key customer insights," stated Garnet Pigden, President Kappa Bioscience USA.
"It is great to be working, once again, with Kappa's K2VITAL brand. K2 is the fastest growing vitamin in the US and is on track to be the next D3. Plus, Kappa offers a great opportunity for personal growth and development," added Justin.
As Sales Director, Justin will support Kappa's US distributors and advance the business expansion of Kappa's ingredients across all applications and channels.
Kappa will be present at SupplySide East at booth D112 (April 10-11 at the Meadowlands Expo Center in Secaucus, New Jersey).
SSE18 will represent the first presentation of the Kappa ToolBox in the US.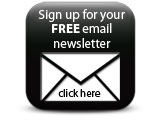 The ToolBox is a complete kit of marketing and educational materials designed to support successful K2 product launches. Contact Kappa to make an appointment or visit us at the booth.
Featured Companies