Kappa Bioscience launches Vitamin K2 product concept programme
The ExperienceCard programme is designed to complement formulation work with a wide range of physical product concepts
Vitamin K2 directs calcium to the right places in the body
Kappa Bioscience, maker of K2Vital vitamin K2 MK-7, will launch the 3rd edition of the vitamin K2 Formulation LookBook at Vitafoods Europe 2017.
K2Vital is pure vitamin K2 as menaquinone-7 (MK-7). Vitamin K2 is an essential fat-soluble vitamin that directs calcium to the right places in the body.
K2Vital K2 MK-7, the superior form of K2, activates the osteocalcin proteins that incorporate calcium to bones, and the matrix-Gla proteins (MGP) that bind calcium to prevent deposits in arteries and smooth muscle walls.
K2Vital is offered in a range of formulations, including microencapsulated K2Vital Delta for K2 stability in mineral formulations.
Kappa will also launch the ExperienceCard programme, designed to complement formulation work with a wide range of physical product concepts.
The ExperienceCard programme represents collaboration between Kappa and partners including BASF, Capsugel, Gelita, iNNutriGEL, Domaco, Gelpell, and a number of associated contract manufactures.
In total, 15 ready-to-launch product concepts were developed and will be unveiled at Vitafoods 2017.
Each ExperienceCard concept represents a product formulation specifically designed to leverage the companies' technology.
K2Vital vitamin K2 MK-7 provides the central ingredient in each of the 15 products. Partners provided co-ingredients, dosage or manufacturing technology, or other elements.
Each formulation solves an existing market problem or uses a new tactic to address a health segment or consumer group.
They include a demonstration sample manufactured in support of a specific ExperienceCard concept.
These 15 concepts will be co-presented by Kappa and at the stands of the collaborating partners.
ExperienceCard products will also be showcased in most of the Vitafoods product zones; for example, K2Vital Soft Gums (iNNutriGEL) will be unveiled at the Tasting Centre and Bone4Kardio Duocap (Capsugel) will be showcased in the New Products Zone.
All ExperienceCard products are ready-to-launch available for global market introduction and now in need of distributors.
On display
Kappa will also be hosting a Speakers Corner at the Kappa "Diner" (booth D10) during the course of Vitafoods. Representatives from each collaborating company will hold a short, scheduled presentation on their ExperienceCard products.
Jörg Büttinghaus, Kappa Bioscience's VP Sales and Marketing, said: "This represents a change in the model where customers were expected to take on the full role of R and D, leading to long delays in product launch."
K2 Speakers Corner sessions will address how this formerly "missing" vitamin became the fastest growing health ingredient worldwide.
Collaborations
Gelpell collaborated with Kappa on the K2Vital GelPell, LipoVital GelPell, Antiox4Kardio Soft Capsule, and Spices4Kardio Soft Capsule product concepts.
These products all leverage GelPell nutrient pearls technology, that has proven to increase the bioavailability of vitamin K2-MK7. Gelpell will present at the D10 Kappa stand on Tuesday at 12pm.
BASF Vegapure plant sterols is the primary co-ingredient to K2Vital in the 4Kardio heart-health product. Vegapure is the only plant sterol ester registered for official use in the EU.
It reduces blood cholesterol for improved cardiovascular health. BASF will present at the D10 Kappa stand on Tuesday at 2pm.
iNNutriGEL and Kappa jointly created the K2Vital Soft Gums product. This K2, in a gum format, leverages iNNutriGEL low temperature mogul (LTM) technology.
K2Vital Soft Gums will be presented at the New Products Zone, Tasting Centre, Education Programme and Vitafoods Insights. iNNutriGEL will present at the D10 Kappa stand on Wednesday at 11 am.
Capsugel collaborated with Kappa to develop the Bone4Kardio Duocap product concept. Bone4Kardio Duocap combines the benefits of bone and heart-protecting ingredients such as K2Vital vitamins K2 and D3, Omega-3 fish oil, magnesium and B-complex vitamins.
It is made possible by Duocap capsule-in-capsule technology. Omeka-3 Licaps Beadlets combine the heart benefits of Omega-3 fish oil and vitamin K2 MK-7.
This product leverages the combined innovations of Capsugel Duocap technology and GelPell nutrient pearls.
Bone4Kardio Duocap will be presented in the New Products Zone. Omeka-3 Licaps Beadlets will be presented in the Omega-3 Resource Centre and New Products Zone. Capsugel will present at the D10 Kappa stand on Wednesday at 2pm.
The Bone Health Triangle Forte is an effervescent stick concept that leverages Gelita's Fortibone collagen peptides – a complimentary ingredient to bone-healthy vitamin K2.
Gelita will present the The Bone Health Triangle Forte stick in the New Products Zone. They will present at the D10 Kappa stand on Thursday at 11am.
Domaco worked with Kappa to develop 4Kardio Acacia Pastilles for heart health and the Bone Health Triangle Dextrose Tablet for bone health. Both products will be on display at the Tasting Centre.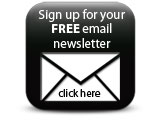 Kappa has developed an analytical methodology for vitamin K2 used in pastilles. Domaco will present at the D10 Kappa stand on Thursday at 1pm.
Featured Companies