Kappa Bioscience to release new data on quality of British K2 products
Kappa's current data shows that up to 86% of unprotected K2-plus minerals products failed label claims
Kappa Bioscience, maker of K2VITAL vitamin K2 MK-7, will release new data on the quality of British K2 products at Food Matters Live (FML) 2019. Kappa recently published a global study on label claim and purity test results for hundreds of K2 products. This release of UK results represents the first publication of country-level findings.
Vitamin K2 promotes bone and cardiovascular health because it activates two proteins which influence how calcium is used in the body. Many bone health products include K2 and calcium, and magnesium is also common in K2 cardiovascular products. Kappa's study demostrates that many K2-plus-mineral products don't meet label claim because unprotected K2 is not stable when combined with minerals.
Kappa's global study showed that up to 86% of unprotected K2-plus minerals products failed label claim.
Kappa will present these results at stand D60, alongside the solution employed by leading UK brands and manufacturers. K2VITAL is 99.7% all-trans K2 MK-7. Protected, microencapsulated K2VITAL DELTA is a solution for K2 stability in mineral formulations.
Many K2-plus-mineral products don't meet label claim because unprotected K2 is not stable when combined with minerals
Kappa's VP of Science and Product Development Trygve Bergeland, PhD will also give a presentation in the FML Healthy Ageing scientific seminar track. The presentation titled Vitamin K2, Calcium and Ageing on Tuesday at 13:15 explains the calcium paradox and how K2 promotes longevity.
Other FML19 highlights include the introduction of several new K2 products for white-label launch. Kappa's K2 Formulation LookBook 2019 and ExperienceCard Progam include 150 products which can be launched under a customer's brand. The LookBook program leverages 19 innovative dosage forms that target six consumer types.
Broder Ratfeld, K2VITAL Sales Lead for the UK, said: "Vitamin K2 is growing rapidly in the UK as a result of building consumer awareness and more frequent product launches. We are seeing consumers respond to K2's dual bone and heart health roles."
Ratfeld continued: "UK-based Get Nourished3d is an excellent example. K2VITAL is one of the premium nutrients included in their custom vitamin printing program. K2 appears in several categories that target different health benefits and consumer types."
Ratfeld was also featured in a FML19 promotional video.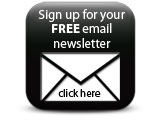 K2VITAL promotes bone and heart health by activating two proteins which balance calcium in the body.
Featured Companies