Kappa Bioscience to unveil findings of a vitamin K2 quality study at SSW19
The findings demonstrate increased awareness of K2 stability and increased use of stability-enhanced MK-7
Kappa Bioscience, the manufacturer of K2VITAL vitamin K2 MK-7, is set to reveal a new global study on K2 quality at Supply Side West in Las Vegas this month (15-17 October). This study reveals results from hundreds of product label claim tests from 2011-2019 which investigate consumer product quality and ingredient stability. Kappa previously released studies by year.
Vitamin K2 promotes bone and cardiovascular health because it activates proteins which mediate calcium function. K2 consumer products frequently pair K2 and calcium, magnesium or other minerals. Unprotected K2, however, is not stable with minerals. This new study is part of Kappa's ongoing program to educate manufacturers about K2 stability and protect consumers.
The findings demonstrate increased awareness of K2 stability and increased use of stability-enhanced MK-7. As of 2019, three K2 ingredient manufactures offer-stability enhanced solutions. Kappa's K2VITAL DELTA, launched in 2013, remains the dominant market solution. This year Kappa also launched a new 1% concentration DELTA which provides more than 100k daily doses of 91µg/kg at cost of less than two cents. This higher concentration additionally allows for a smaller dose form.
The findings demonstrate increased awareness of K2 stability and increased use of stability-enhanced MK-7
The study revealed that too many unprotected K2-plus-minerals products are sold to consumers. The majority of these do not meet K2 label content claims. Many K2 stand-alone and other K2 non-mineral formulations also performed poorly. While K2 stability should not be an issue in these formulations, certain segments of the market demonstrate lower quality. These products were also more likely to contain high amounts of biologically inactive cis MK-7. Study conclusions include the use of protected MK-7 in mineral formulations, a requirement of manufacturers to assess ingredient quality, and the need for quality verification via independent testing.
Kappa will present the study at booth 4515 alongside the 4th edition of the K2 Formulation LookBook and new ExperienceCard product samples. The LookBook is a 344-page primer on launching K2 consumer products and includes over 130 formulations available for license-free launch. ExperienceCard products are physical concept products backed by a supplier network that can support a white-label launch in a few weeks.
Kappa is inviting all to booth 4515 at SSW19 to discover these findings and more; On 17 October join Kappa and Catalent Pharma Solutions at the event theater for a presentation of cardiovascular and bone health solutions, each including K2VITAL.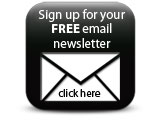 Contact Kappa directly to schedule an appointment or receive a copy of the new K2 market study.
Featured Companies