Kappa brings 4th K2 Formulation LookBook to Vitafoods Asia
The publication includes more than 130 licence-free vitamin K2 product formulations and will make its debut on the Asian market
Kappa Bioscience, the maker of K2VITAL® vitamin K2 MK-7, will introduce the 4th edition K2 Formulation LookBook to Asian markets at Vitafoods Asia (VFA) 2019 in Singapore. The LookBook has also been named a finalist in the NutraIngredients Awards-Asia Innovation category.
Containing over 130 licence-free vitamin K2 product formulations, the LookBook is central to Kappa's consumer product fast-launch programme, a scheme that helps companies with the rapid launch of K2VITAL® products for the bone, heart and multivitamin categories.
Kappa's exhibition at booth J25, themed K2 is the Next' D3', will mark its second participation at VFA alongside K2VITAL® distributor Epic Ingredients.
New concept products
The 344-page hardcover, 4-colour print LookBook is distributed free globally. Formulations are cross-referenced among six consumer types, 21 dosage formats and several co-ingredients.
A total of 13 original whitepapers are included in the book on subjects spanning K2 science to K2 stability and commercial application, plus five original articles submitted by partners such as BASF and Gelita.
Also featured at Vitafoods Asia this year are new ExperienceCard concept products, which are available for white-label launch.
The 344-page hardcover, 4-colour print LookBook is distributed free globally
ExperienceCard products are physical samples backed by a network of suppliers and manufacturers that can reduce the time to launch a K2 product to weeks. Dosage forms feature gummies, film strips, liquid shots and chewing gums.
Vitafoods Asia 2019 will feature several new K2VITAL® product concepts specifically chosen for Asian markets and available for sampling at the Kappa booth.
A key player in the industry, Kappa's attendance at this year's Vitafood Asia is featured in a promotional video as shown below.
Commenting on the market potential in Asia, Jörg Büttinghaus, Kappa Bioscience VP Sales and Marketing, said: "Asian markets represent some of the most exciting growth areas for vitamin K2. There is growing consumer awareness of K2 bone and heart health benefits in countries with ageing populations."
Büttinghaus said Kappa also sees growth in markets where children's diets are frequently deficient in bone-health nutrients. "Asian markets lead in K2-fortified beverage products and we are seeing an increasing number of these targeting both children and adults," he explained.
Kappa invites all to EXPERIENCE K2VITAL®ITY at Booth J25, at VFA19 in Singapore. Kappa and Epic will be available to discuss how K2VITAL® creates opportunities in Asia.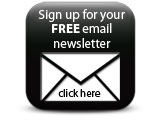 The 9th Vitafoods Asia takes place in Singapore on 25-26 September 2019.
Featured Companies