Keep calm, Probio'sitive with Lallemand Health Solutions
The probiotic solutions specialist will showcase its diverse range at the Vitafood Europe show next month
For this edition of Vitafoods Europe, Lallemand Health Solutions, a pioneer in probiotic solutions, will showcase its range of probiotics for stress and mood balance: probiotics for the Brain-Gut Axis. In addition, the company will highlight its range of complete probiotic solutions for Active People and Hearty Kids, along with its specifically designed offers for Gut Health, Oral Health, Women's Health and Immunity.
KEEP CALM. PROBIO'SITIVE
Over the past decade, the interaction of probiotics with the brain-gut axis has been strongly documented. As pioneer in the probiotic industry since 1934, Lallemand Health Solutions has committed to this new field of research since 2006. As a result, the company has documented the specific benefits of three of its flagship probiotic combinations or strains (Probio'Stick, Lacidofil and Bifidobacterium bifidum Rosell-71) with a unique track-record of publications in this area: 17 mechanistic studies and three clinical studies, among which the first ever clinical study demonstrating the beneficial effects of a probiotic combination on psychological stress in healthy adults (Probio'Stick in Messaoudi et al. 2010 & 2011).
Lallemand Health Solutions has recently edited a 20-page magazine summarising the history of Brain-Gut Axis research, from the early pioneers and in vivo mechanistic studies to the most recent clinical trials with probiotics, offering a peek at the future of probiotics applications in mood and mental disorders. To get a copy of this reference guide, contact healthsolutions@lallemand.com or visit Lallemand Health Solutions on booth G42 at Vitafoods Europe.
DOCUMENTED STRAINS. HEARTY KIDS
Lallemand Health Solutions has a selection of targeted probiotic strains with clinically proven and specifically designed formulations that support the natural defenses of babies and children. In particular, synbiotic formula ProbioKid benefits from several pre-clinical and clinical studies showing its ability to help balance the immune response (Th1/Th2) and to reduce the incidence of infectious episodes in children during winter and help support their immune response, probably by favouring immune maturity (Cazzola, 2010; Pantovic 2012).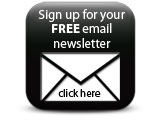 More recently a study showed its effects in controlling the incidence of wheezing and respiratory infections in at-risk children during a three month intervention, with persisting effects for up to nine months after the supplementation (Stojkovic et al. 2016).
Companies