Kelloggs $4m fibre education campaign backs new prebiotic range
US-based global food manufacturing company has launched an all-bran prebiotic range that will contain prebiotic fibre in the form of chicory root inulin
Kellogg's has launched an all-bran prebiotic range as the latest edition to the Kellogg's 'Happy Guts' portfolio. The new range is backed by a £3 million ($3.95m) campaign educating shoppers on the benefits of fibre.
The new variants, All-Bran Original Prebiotic and All-Bran Almond and Pumpkin Seed Prebiotic, will contain prebiotic fibre in the form of chicory root inulin which feeds the good bacteria in the gut.
In February 2019 Kellogg's launched its Happy Guts campaign, rebranding and repositioning All-Bran, Fruit and Fibre and Bran Flakes for younger, health-conscious shoppers focusing on the trend of gut health.
From January when the new cereals will be available, Kellogg's will be doubling its investment in its fibre brands, with a campaign focused on educating the nation on the benefits of high fibre foods.
Research shows 42% of UK cereal consumers are looking for high fibre when choosing their breakfast cereal. The rise in this trend sees shoppers more focused on their gut than other prominent health trends like wholegrain.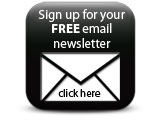 Kellogg's UKI brand activation manager, Florence Kayll, said: "With 26% of UK consumers claiming to they eat less fibre than they should it is really important we educate our shoppers to understand the importance of having fibre in their diets.
Companies