Kerry introduces SimplyNature extracts and flavourings
The range includes 24 flavourings, extracts, washes and distillates of orange, lemon, apple, raspberry, strawberry, mango, passionfruit, coffee, chocolate, cocoa and vanilla
Kerry has released an expanded range of organic certified extracts and flavourings which are compliant with the upcoming European Union regulations for organic flavour labelling.
These developments are compliant with the incoming EU regulations regarding labelling of flavours used in organic foods and beverages. The regulation (EU 2018/848, scheduled for implementation January 1, 2022) is much more stringent in terms of what can be used in food and beverage products designated as "organic".
The portfolio of flavourings, washes, distillates and extracts from is planned to expand in accordance with customer demand. Kerry says all its products are ethical sourced through the company's secure and sustainable global procurement network.
The flavours are designed for applications including non-alcoholic, alcoholic and nutritional beverages, dairy and dairy alternatives, ice cream, and any other end uses that require minimal thermic processing.
"SimplyNature Organic was developed by leveraging Kerry's ethical sourcing expertise through our global farmer network. Created using our superior extraction technology and world-class flavour design, this new range captures the excellent aroma and body of the authentic source, e.g., citrus, tropicals, berries, coffee, cocoa, vanilla, etc., while also providing a better finish than traditional processing," said Davide Foà, Kerry's Business Development Director, Taste, EU & Russia.
"Our latest portfolio of organic certified flavourings and extracts delivers benefits and impacts that are very close to conventional natural flavourings and extracts, with the important exception that they can be labelled as 'Organic Certified' — in full compliance with the incoming EU regulations. This enables organic product developers to use these flavourings and extracts without specific limitations, as part of the 95% of the organic product formulation delivering the organoleptic impact that consumers love, in a cost-effective manner."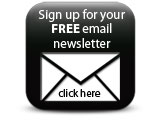 "Consumers view organic products as healthier and better for the environment," explains Christina Matrozou, Marketing Manager, Taste, EU & Russia. "There are clear and increasing calls for clarification about what ingredients can go into these food and beverage products, and the EU has set upcoming standards designed to strengthen the 'organic' claim. Kerry's SimplyNature Organic range will meet or exceed these ambitious new standards while providing outstanding flavour profiles that product developers and consumers are sure to embrace."
Companies