Kerry to highlight portfolio at Vitafoods Asia with a focus on healthy ageing
The taste and nutrition company will bring ingredients and give a presentation on opportunities for nutrient fortification for healthy ageing
Kerry is fuelling innovation through taste and nutrition. The company's portfolio of better-for-you solutions solve the challenges of creating products with the benefits consumers seek. At Vitafoods Asia, Kerry will highlight its quality, science-backed functional ingredients and the solutions they provide to create benefit-driven products. These ingredients include:
GanedenBC30, the spore-forming probiotic for digestive health
Wellmune, a yeast beta-glucan for immune support
Ultranor, a grass-fed milk protein range suitable for many foods and beverages applications
ProDiem and ProDiem Refresh a nutritional plant protein solution that delivers a clean neutral flavour
Kerry will also participate in several health-focused events, including:
Ingredient Zone Sponsorship
Kerry will feature a Korean-inspired roasted rice latte that combines an indulgent taste and wellness benefits. Fortified with ProDiem, the drink offers a complete amino-acid profile, without the chalky flavour often associated with other plant proteins. The addition of the highly-stable probiotic GanedenBC30 brings digestive health benefits to applications such as hot beverages.
Speaker: Proactive Health for Positive Ageing
Kerry's Nutrition Scientist, Aoife Marie Murphy, PhD, will discuss opportunities for nutrient fortification with functional ingredients and how it may be the key to optimising positive ageing.
Date/Time: 25 September from 1:40pm to 2:10pm
Where: Life Stages Theatre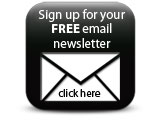 Kerry can be found at Booth J20.
Companies