Keytone Dairy acquires UHT drink supplier
The acquisition of Australian Omniblend was worth $15.5m and is due to be completed at the end of July
Photo as seen on Omniblend website
New Zealand-based Keytone Dairy has signed binding agreements for the 100% acquisition of Omniblend. The acquisition cost Keytone US$15.5 million.
Based in neighbouring Australia, Omniblend is a product developer and contract manufacturer of high value, formulated, blended powder products and long-life UHT drinks, specialising in the health and wellness sector.
Omniblend operates across four sites in Melbourne, Victoria. In addition to its current third-party manufacturing business, Omniblend creates formulations for its clients as well as for its own proprietary products.
Being profitable since its inception, Omniblend is expected to realise revenues of $21m for FY2019.
Keytone Chairman Peter James added: "The acquisition offers scale and diversification to Keytone's existing business, with a depth of product offering and manufacturing expertise and capability. The Omniblend customer base includes a range of highly credible Australian and foreign contract manufacturing clients and the combined company will be substantially diversified, both in terms of its product mix and in terms of its geographic markets and customer base."
The Board believe that the acquisition provides Keytone with diversification and scale and is in line with its stated four-pillar growth strategy, with strong strategic and financial rationale including:
Entering a logical adjacency in the health and wellness sector
Omniblend has established infrastructure, highly automated with substantial capacity to facilitate future growth
Diversifies Keytone's revenue base through expanded range of value-added products and services
Financially compelling and highly EPS accretive (pre-synergies)
Vertical Integration for Keytone to expand proprietary brands and pursue product acquisition opportunities
The acquisition is expected to complete at the end of July, subject to shareholder approval.
James Gong, Keytone CEO, said: "I am thrilled with the acquisition of Omniblend and the opportunities it brings to Keytone. It offers a significant and complementary infrastructure platform for growth whilst enhancing the ability of the collective business to maximise the offering to our customers, being proprietary brand customers as well as our private label clients."
"Keytone will not only be able to leverage its clean, green, pristine, New Zealand provenance and credentials, but also the highly complementary and robust Australian food safety standard conditions. These credentials are invaluable as we continue to penetrate our core markets, in particular, China."
"The health and wellness sector is particularly attractive and offers a large number of cross-selling opportunities through Keytone's existing distribution platforms."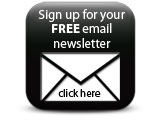 Post-transaction, Danny Rotman and Arie Nudel, founders of Omniblend, will join the board of Keytone, subject to shareholder approval.
Companies