Koch Membrane Systems to showcase filtration solutions at drinktec
Koch Membrane Systems, a specialist in the development and manufacture of membrane filtration technologies, will showcase its dedicated filtration solutions for the beverage industry at drinktec
Koch Membrane Systems' (KMS) wide range of filtration systems, specifically designed for the wine, beer, spirits and juice industries will be highlighted, including the Wine-COR, Lees-COR, Beer-COR and SUPER-COR system families.
These systems use hollow fibre and tubular membranes, utilising crossflow micro-filtration and ultrafiltration technologies to filter undesirable solids without affecting flavour, mouthfeel, aroma, colour, taste or foam stability.
KMS will also present solutions for industrial water, chemical recovery and wastewater treatment, such as the PURON MP hollow fibre technology to meet high water quality targets, PURON MBR technology for wastewater treatment and Causti-COR caustic recovery solutions.
Martin Awe, General Manager of Process Separations at EMEA for Koch Membrane Systems, said: "We are excited to offer complete process solutions for the beverage industry consisting of KMS standard and customised filtration solutions.
"That includes the filtration of the product itself and the treatment of the water and wastewater. It demonstrates our strong commitment to create value to our customers."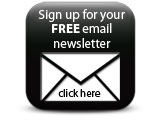 Visit us at Booth 535 in Hall B3 at drinktec, 11–15 September, Munich, Germany.
Companies