Lallemand Health Solutions to provide pharma industry with probiotic solutions
New division of Lallemand to be headed by former co-founder of Harmonium International
Lallemand, a Canadian manufacturer of yeast and bacteria, has established a new division called Lallemand Health Solutions to provide probiotic solutions to the pharmaceutical and food supplement sectors.
The new division, headquartered in Montreal, will consolidate the probiotic manufacturers Institut Rosell and Harmonium International, which have extensive experience in the selection, development, production and marketing of probiotic strains and formulations that support human health and well-being. It aims to be a one-stop shop for the provision of probiotic products manufactured in cGMP and ISO 9001 environments.
The new division will be managed by Francine Mondou, former co-founder and president of Harmonium International and will cover more than 30 countries across 5 continents.
LHS will offer probiotic formulations such as Lacidofil, Probio'Kid, Probio'Stick and Protecflor. The company will also produce custom formulations based on the Rosell, Lafti or Harmonium strains. All formulations can be delivered in bulk powder or finished product formats such as: capsules, tablets, sachets, sticks, and bottles. They target the gastrointestinal health, immunity, women's healthcare and stress and anxiety treatment areas.
Institut Rosell was founded by microbiologists Dr Rosell and Dr Edouard Brochu in 1934 in Montreal and is a pioneer of probiotics development in North America. Lallemand acquired the company in 1998.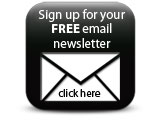 Harmonium International was created in 1998 in Montreal and incorporated into Lallemand in 2011.
Featured Companies